Conscious Capitalism: Liberating the Heroic Spirit of Business - Webinar Replay
It's a new era and Conscious Capitalism offers us a stellar map. Raj Sisodia, a founder of the Conscious Capitalism movement, is here to lead the way, and connect the stars of higher purpose, sustainability, and stakeholder integration to guide your organization to uncharted success!
Class Enrollment is Open!
Class starts November 29th, 2023.
Limited Seating. Sign up to save your spot.

Brands Conscious Capitalism Has Worked With:









This course isn't just about business – it's about a movement that reshapes the future of leadership and success.
Here are 3 examples of well-known companies that have gone through their

conscious capitalism transformation

.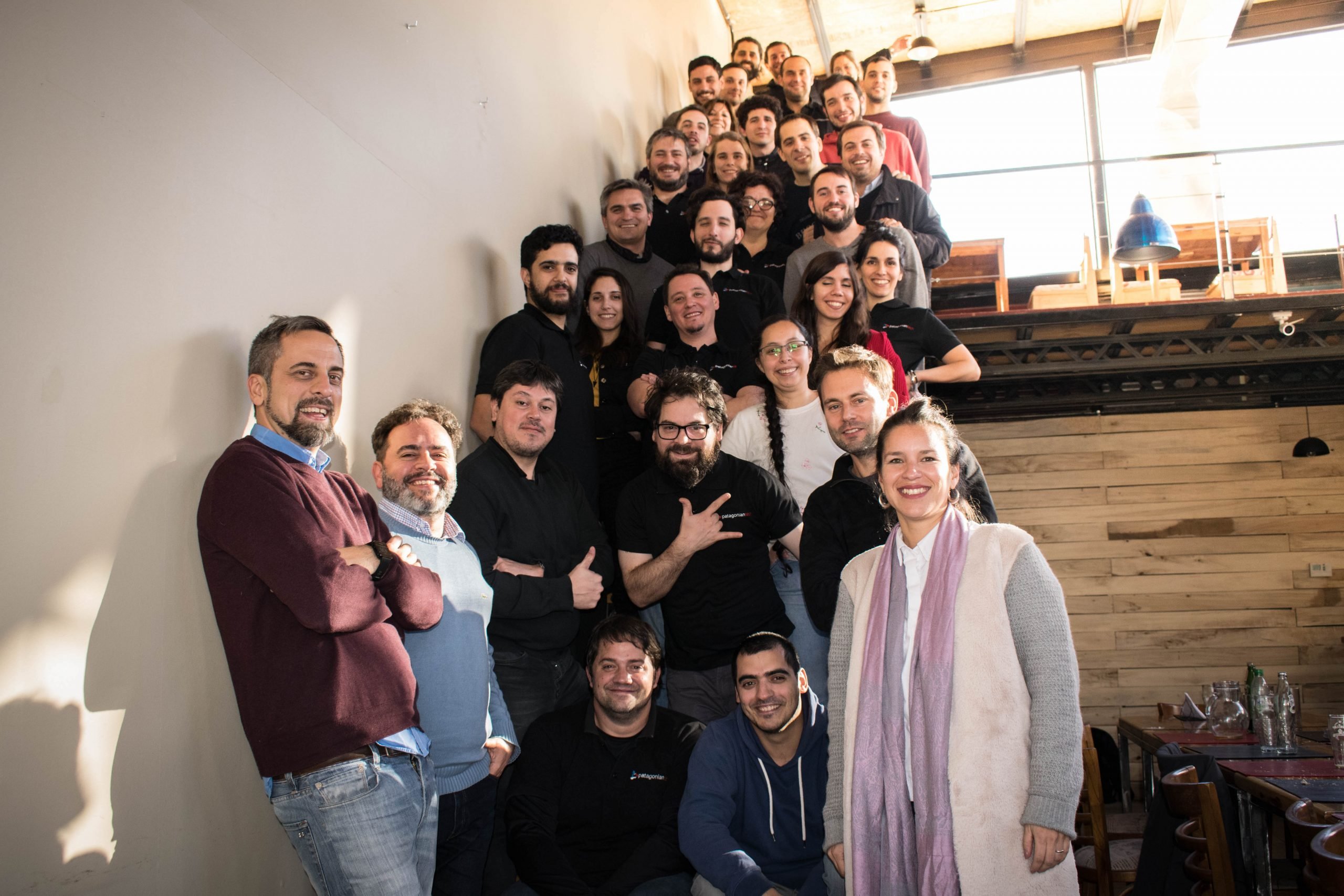 Case Study 1: Patagonia - A Model of Ethical Capitalism
Patagonia, the outdoor clothing company, has been a beacon of conscious capitalism. In 2011, they took a bold step by urging consumers not to buy their products on Black Friday. Instead of promoting consumption, they emphasized sustainability and asked customers to think twice before purchasing. Patagonia openly advocated for environmental causes, including protecting public lands, and became one of the first B Corps.
The result? Patagonia's annual revenue exceeds $200 million, proving that aligning a business with conscious principles benefits both the world and the bottom line.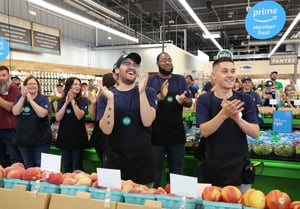 Case Study 2: Whole Foods - A Grocer Committed to Conscious Capitalism
Whole Foods, under CEO John Mackey, is a prime example of the Conscious Capitalism model. They integrated a sustainable ethos into the competitive grocery industry, focusing on organic, locally sourced products and fair labor practices.
The result? This commitment has paid off, with Whole Foods becoming a household name. After Amazon acquired Whole Foods, its stock price surged, confirming that a conscious approach to business can lead to significant payoffs.
(Fun fact: John Mackey co-authored the New York Times bestseller Conscious Capitalism: Liberating the Heroic Spirit of Business with Raj Sisodia, who leads our course of the same title!)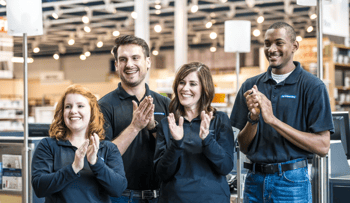 Case Study 3: The Container Store - Fostering a Conscious Culture
The Container Store invests heavily in employee development and well-being, offering high wages and comprehensive training. The outcome is a highly motivated and dedicated workforce that excels in customer service.
The result? Impressive customer loyalty, minimal employee turnover, and consistent financial growth. The company's IPO in 2013 saw its stock price double, highlighting that conscious capitalism can drive financial success while emphasizing the well-being of all stakeholders.

These companies serve as both inspiration and models for us, exemplifying how adopting conscious capitalism principles not only positively impacts the world but also contributes to business growth and profitability. They are just a glimpse of the many examples that show how businesses can thrive while making a positive impact, aligning their success with a resolute commitment to bettering society and the environment.
🚀Check out the course outline and sign up now to embark on a journey of business transformation and become a force for good in our world! 🌍
Reshape your business for the 21st Century with a framework that centers around

purpose, innovation, and teamwork

.
Reshape your business for the 21st Century with a framework that centers around purpose, innovation, and teamwork.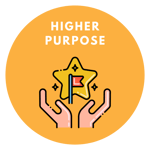 Higher Purpose
is about the difference you want to make in the world. This purpose sets you apart
from other companies and serves as the foundation of every business decision for a conscious business.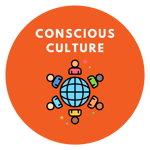 Conscious Culture
means an ongoing commitment to developing a resilient organizational culture in which all stakeholders can flourish. Qualities of aware cultures include trust, accountability, care and love, transparency, integrity, loyalty, and egalitarianism.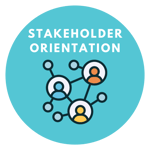 Stakeholder Orientation means focusing on the needs of all stakeholders. Conscious businesses create win-win outcomes with their communities, customers, employees, investors, suppliers, and the environment.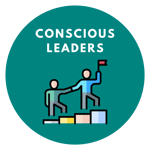 Conscious Leaders
are the organization's stewards who keep the business focused on its purpose. They reject a zero-sum, trade-off-oriented
business view and seek creative, synergistic solutions for all
stakeholders.
What is the

difference

between Conscious Capitalism and Corporate Social Responsibility?
Conscious Capitalism is about embedding higher purpose and stakeholder orientation at the core of business, fostering genuine, long-term impact.
Corporate Social Responsibility is a commendable step, but it often remains on the surface as a set of initiatives aimed at addressing societal issues.
The real question: Is Corporate Social Responsibility enough for a world that needs business to be a force for good, not just a checkbox? 🌍

Here's a short and eye-opening video with Raj Sisodia on this topic. Join the movement that is shaping the future of business!
Meet
Raj Sisodia
, a Founding Member of the Conscious Capitalism Movement!
Raj Sisodia is FEMSA Distinguished University Professor of Conscious Enterprise and Chairman of the Conscious Enterprise Center at Tecnologico de Monterrey. He is the Co-Founder and Chairman Emeritus of Conscious Capitalism Inc. and President of Awaken Inc.
Previously, Raj was FW Olin Distinguished Professor of Global Business and Whole Foods Market Research Scholar in Conscious Capitalism at Babson College. He also spent 15 years at Bentley University as Trustee Professor of Marketing and Information Technology, Department Chair, and founder/director of the Center for Marketing Technology.
Raj was born in India and spent parts of his childhood in Barbados, California, and Canada. He was educated as an electrical engineer at the Birla Institute of Technology and Science (BITS, Pilani). He received an MBA in Marketing from the Jamnalal Bajaj Institute of Management Studies in Mumbai after which he earned a Ph.D. in Marketing and Business Policy from Columbia University.
In 2003, Raj was cited as one of the "50 Leading Marketing Thinkers" and named to the "Guru Gallery" by the Chartered Institute of Marketing. Bentley University honored him with the Award for Excellence in Scholarship in 2007 and the Innovation in Teaching Award in 2008. He was named one of the "Ten Outstanding Trailblazers of 2010" by Good Business International, and one of the "Top 100 Thought Leaders in Trustworthy Business Behavior" by Trust Across America for 2010 and 2011. In 2013 and 2015, he was named to the Thinkers 50 list of business and management thinkers from India. Raj received an honorary doctorate from Johnson & Wales University in 2016 and the Business Luminary Award from Halcyon in 2021.
Raj has consulted with and taught executive programs for numerous companies, including AT&T, Nokia, LG, DPDHL, POSCO, Kraft Foods, Whole Foods Market, Tata, Siemens, Sprint, Verizon, Volvo, IBM, Walmart, Rabobank, McDonald's, and Southern California Edison. Since 2007, Raj has spoken over 1,000 times on Conscious Capitalism and related topics to audiences around the world, including at the White House and the Vatican. He co-hosts the podcast The Conscious Capitalists with Timothy Henry.
Raj has published sixteen books, including:
Conscious Capitalism: Liberating the Heroic Spirit of Business; ( a New York Times bestseller, 2013)

Everybody Matters: The Extraordinary Power of Caring for Your People Like Family; (a Wall Street Journal bestseller, 2015)

Firms of Endearment: How World Class Companies Profit from Passion and Purpose; (a top business book of 2007 by Amazon.com)

Awaken: The Journey to Purpose, Inner Peace & Healing;

Shakti Leadership: Embracing Feminine and Masculine Power in Business;

The Healing Organization: Awakening the Conscience of Business to Help Save the World;

The Global Rule of Three: Competing with Conscious Strategy.
Raj has served on the Board of Directors of The Container Store and Mastek Ltd. He is a Trustee of Conscious Capitalism Inc. He is on the Advisory Board of several organizations, including the Fowler Center for Business as an Agent of World Benefit and PayActiv.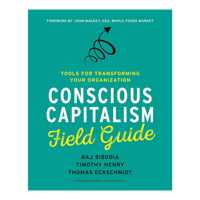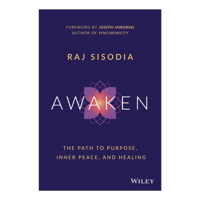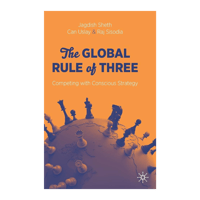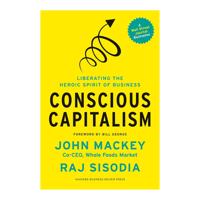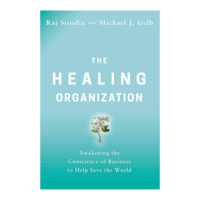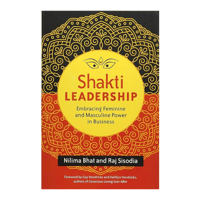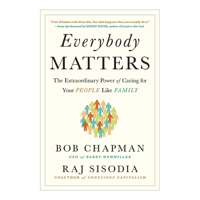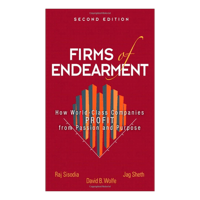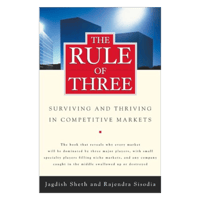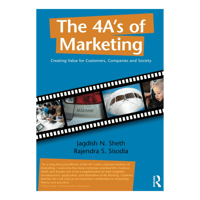 Meet Your Coach:
Timothy Henry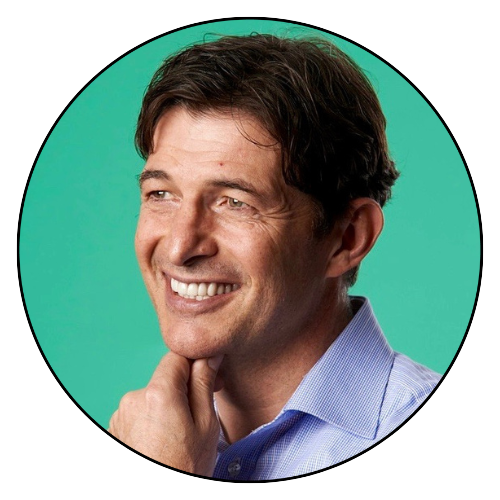 Timothy's purpose is to catalyze and coach leaders and organizations to accelerate the journey to becoming THRIVING organizations. He brings a practical approach to help teams 'Make Purpose Matter' by aligning purpose and the execution of a company's strategy and operating model, with their culture and leadership journeys. He then helps leaders and teams create execution plans for moving from inspiration to action and impact.

Timothy is one of the co-founders of the Conscious Capitalism movement, served as a Trustee of Conscious Capitalism Inc. for 12 years, and is the co-author of The Conscious Capitalism Field Guide: Tools for Transforming Your Organization from Harvard Business Press (2018). Along with Raj Sisodia, he co-hosts a podcast, The Conscious Capitalists.
He has more than 30 years of experience working as a trusted business advisor to clients; from Fortune 20 to entrepreneurial, owner-managed businesses, across the globe. He is a former Principal at Booz, Allen Hamilton, and has helped develop and grow two start-up consulting firms and served as CEO of another. He served as Chair for an online training company that was sold to a PE firm in 2019. He serves and has served, on the Board of numerous not-for-profit organizations.
Testimonials
What are leaders saying about Conscious Capitalism?
Individual Plan
Membership Includes:
Access for 1 leader
8 core modules
The complete toolkit
8 live group coaching calls
A global community of peers
Team Plan
Membership Includes:
Access for 3+ leaders
8 core modules
The complete toolkit
8 live group coaching calls
A global community of peers
Team Plan + MBD All Access
What's included:
Access for 5+ leaders
8 core modules
The complete toolkit
8 live group coaching calls
A global community of peers
Plus access to 13 other coached implementation courses (adding new programs every quarter)
Access to 60+ additional business courses for your entire company to help upskill them in strategy, leadership, sales, finances, culture, and more!
Customized curriculum
Quarterly growth progress reporting



Schedule Your Meeting:

Click on the "Book a Call" button to set up a conversation with one of our experienced business strategists. This is a no-pressure chat to understand your business challenges.
Choose Your Course Track:

Based on our conversation, we'll suggest the most suitable track for the Conscious Capitalism course.
Achieve Remarkable Results:

Begin your journey with the Conscious Capitalism course. Equip yourself with proven strategies and insights, apply them in real-time, and watch as you positively transforms your team and organization.
Guarantee Your Results With Our Hybrid Method of Learning

Our unique approach leaves nothing to chance. We will help you break through your "plateaus" so you can grow and scale with less stress and less drama.
The 4-step integrated process that allows you to turn practice into results in real-time:

These 4 elements are essential to moving from incremental growth (or no growth at all) to scaling: a proven framework, insight from industry leaders, peer support, and professional mentoring. It's time for you to turn practice into results in real-time with our integrated, 4-step process.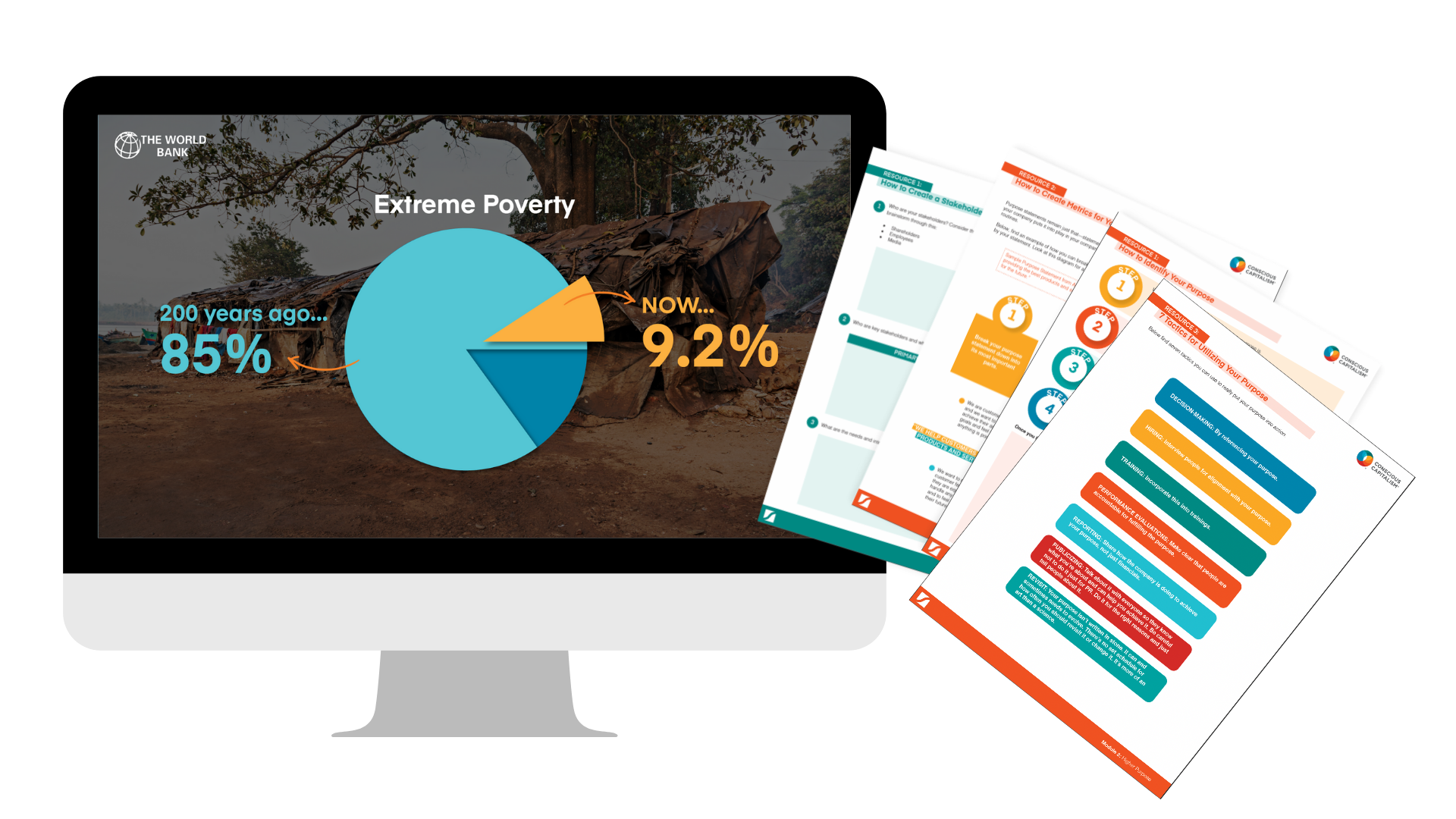 Direct Learning from Raj Sisodia and Timothy Henry
Get cutting-edge strategies from experienced thought leaders— not just professionals who teach business theory. You get the learning directly from Raj and Timothy and avoid misinformation or a watered-down version.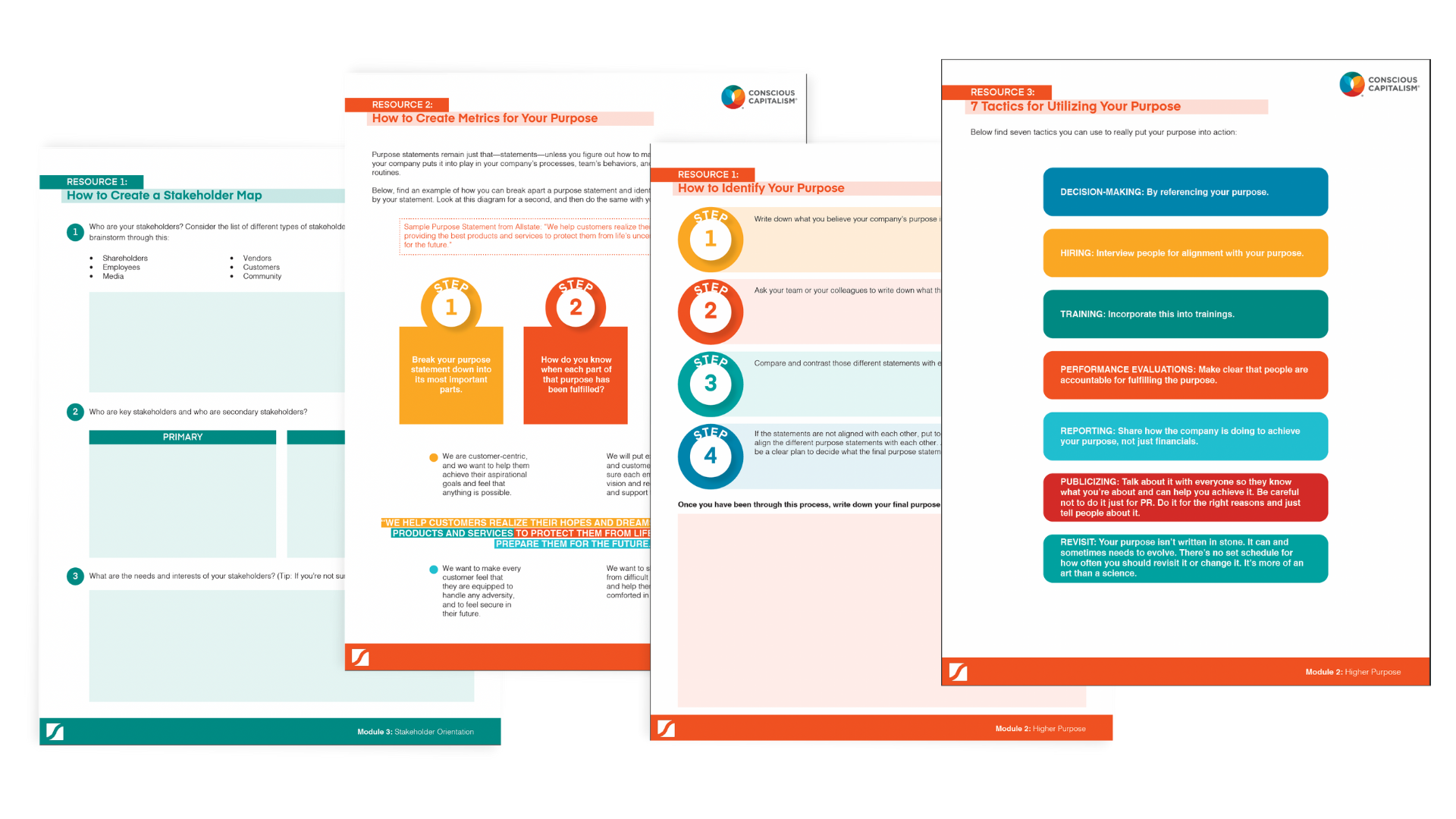 Build Your System Toolkit Step-by-Step

You will receive tools to speed along your implementation quickly and easily. These tools are your roadmap to give you direction, get on track, and help your team stay on track  easily, like a step-by-step blueprint. These tools will help drive action for the duration of our time working together.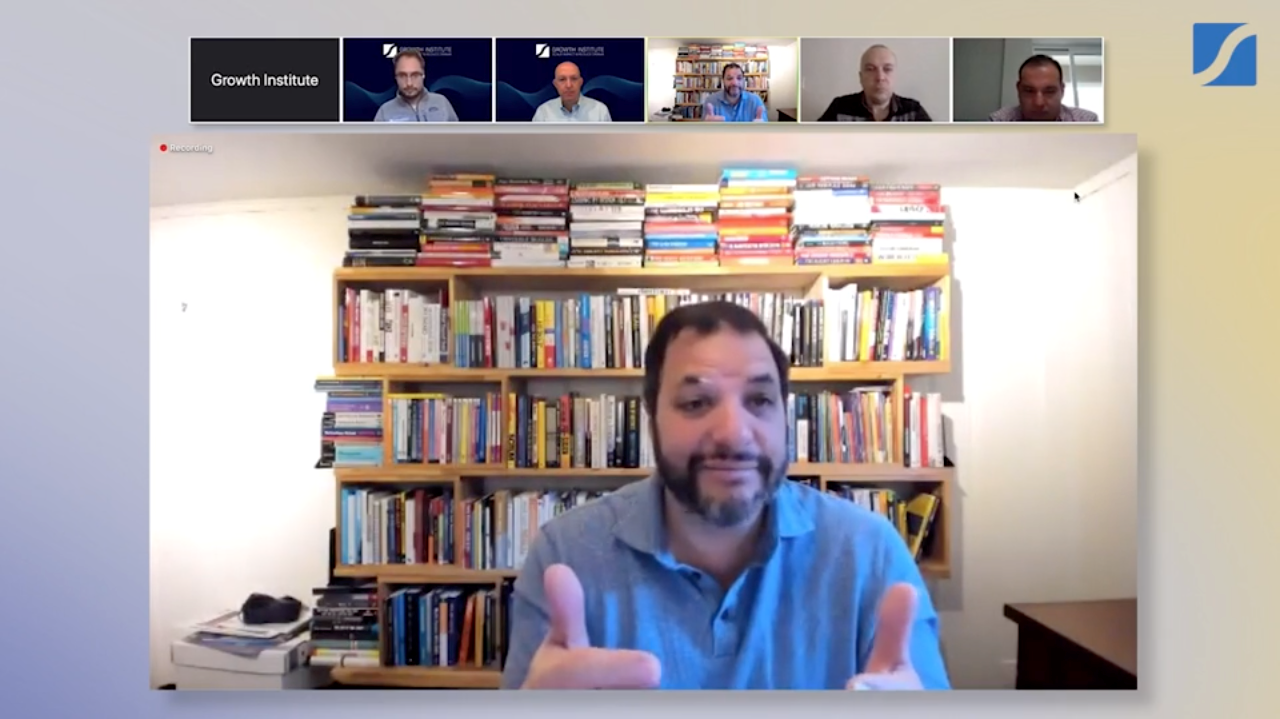 Weekly Live Group Coaching Sessions

Make a plan for exactly how to implement it. We don't leave you to plan on your own. You show up weekly for the group coaching sessions to get your specific questions answered and focus on the next steps for implementation. We'll show you what works so you don't fall back into bad habits.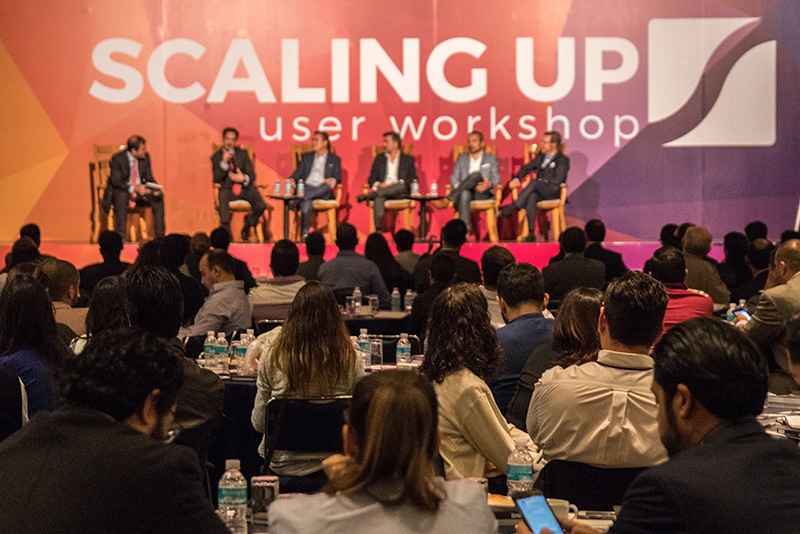 Community Networking, Masterminding & Peer Support

Our community is filled with other growth-minded leaders from companies around the world. Get the opportunity to connect and access a support system during the implementation process. The more you can collaborate with other like-minded peers at your level with similar business problems, issues, and opportunities, the more accelerated your learning and action become.


Who Is This Course

Best

For?


This course is highly recommended for heads of organizations, CEOs, board members, chairpersons of the board, industry leaders, and team leaders who are dedicated to a transformed world. It is also beneficial for emerging leaders and aspiring leaders.

This is a highly knowledge-intensive course, accompanied by relentless implementation. It covers various aspects of business performance, business growth, and the scaling of a company that prioritizes doing good in the world for all, starting with itself and its stakeholders. We recommend taking this course with your leadership team so that no one is alone in their Conscious Capitalism journey.

This collaborative approach enhances your learning and fosters implementation and buy-in, starting at the leadership level. Together, you will be guided to engage in strategic conversations that unveil the true higher purpose, mission, vision, and legacy of your company. You'll also create long-term implementation strategies that prioritize building a healing and loving culture for all involved.

For the company, this fosters a unified corporate vision, which in turn amplifies the impact of scaling.

For the executive team, this aligns with the #1 item on the Scaling Up Checklist: "The Executive Team is healthy and aligned through participating in ongoing executive education, engaging in constructive debates where all members feel comfortable participating."

Want to becoming a role model in your industry.

You are planning on building a thriving, growing, and highly profitable business, leaving an inspiring legacy and turning your organization into a force for positive change in the world for years to come.

You will also be supported by a cohort of like-minded leaders on their journey to becoming conscious leaders within the Growth Institute community.



Who Is This Course

NOT

For?


The ones who prioritize profit maximization above all. If a company's sole focus is on maximizing short-term profits, quickly squeezing out the profit to sell out or raise capital, at the expense of all other considerations, including social and environmental impacts, Conscious Capitalism will be a waste of time and investment.

The ones who lack commitment to their stakeholders. Conscious Capitalism emphasizes the integration of the interests of all stakeholders, including employees, customers, suppliers, communities, and the environment. Organizations unwilling to commit to this comprehensive stakeholder approach will only receive partial benefits from taking this course.

The ones who are short-term focused. Conscious Capitalism involves long-term thinking coupled with relentless execution, resulting in sustainable practices. Organizations seeking quick, short-term gains without committing to beneficial consistent actions and consideration for people and the planet will not get the true value of this Conscious Capitalism course.

The ones with closed-minded leadership who are unwilling to change. This course will not work for companies that are resistant to change or stuck in traditional, rigid business models. Similarly, it will not be effective for organizations led by closed-minded leadership that have difficulty adapting to new ideas, taking self-responsibility for personal growth, or shifting their mindset towards a more conscious and inclusive approach to business. Such organizations might find it challenging to embrace and practice continuous improvement and increase conscious awareness.

As Raj Sisodia said, 'An organization's consciousness cannot exceed the consciousness of its leader.' Therefore, this course requires full engagement from your organization's leadership team.
Want to know if this course will work for you and your team? Book a call with us and explore the option that will serve you and your team best!
We remove every bit of risk with our
Scale Up or Go Home 100% Guarantee
Get access to the entire program, go through everything and use it in your business. And if at the end of going through the entire process for 30 days and 3 full live sessions, you decide it's not for you, let us know and we'll give you a full refund. No questions asked.
Give it a try and see for yourself how powerful this program can be for you, your team, and your business. You have all the freedom to gain with nothing to lose.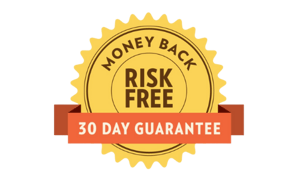 Frequently Asked Questions
How long will I be able to access my Master Business Course?
Those who purchase single and team packages will have unlimited access to all course materials, including live sessions recordings for 12 months.
MBD and MBD All Access members will have access for the lifetime of the membership.
What is your refund policy / money-back guarantee?
It's simple! 30-days or 3 live sessions. If at the end of that time period you're not 100% convinced that this course can deliver results for your business, we will refund the full course fee.
How do I cancel if I need to?
What can I do if I miss the live sessions with the coach or author of the class?
You can always dial in from wherever you are; there will be leaders joining from around the world. That's a reality and we want to accommodate it. You don't need to be camera-ready to participate in these live sessions. If you're 100% sure that you'll miss out on a session, just let us know ahead of time and submit any questions you have. All the live sessions are recorded. Once recorded, they're uploaded to your learning platform, Dojo, where you can find and revisit them at any time.
So if there are sessions you can't make, you can always watch the recording and then ask questions and get involved via the forums.
What is included in each Master Business Course?
Each course is uniquely designed and jam-packed with value and added value! You should find the specifics for this course on each unique information page.
Every course includes:
Recorded sessions with the thought leader and their teams of experts and raving fans
Live virtual coaching calls with the thought leader and their teams of experts
Robust Toolkits and resources designed JUST for the Growth Institute course (you won't see most of them anywhere else!)
A global community of peers learning and implementing alongside you
And a custom stack of added value, parallel learning opportunities, and more!
How are Master Business Courses different from other online courses?
We offer a unique learning experience, specially designed for busy leaders of growing businesses. There are 4 main elements of our 360 Hybrid learning experience that ensures that you see the change you want to see in your business throughout each course:
Direct learning from the experts - the creators, authors, researchers, and experts who crafted the methodologies and concepts shared in each course are the ones teaching it!
Robust systems toolkits - our course creators work directly with these amazing thought leaders to take their methodologies and turn them into an actionable and implementable curriculum that you and your teams can use right away in your business
Live Coaching - this is a BIG ONE. Deepen your knowledge of the concepts each with direct, live virtual access to your thought leader and their team of experts. Ask questions, get personalized advice, and…
Community and peer support - learn also from your peer's experiences, questions, and the advice they receive!
How much time does this take?
Roughly 3 hours a week for the duration of the course: 1 hour for watching the weekly video modules and 2 hours a week for coaching and implementing what you're learning alongside your team and classmates.
How can I bring my team members along?