Achieve Freedom in Scaling your Business
Unlock Strategies to Double Cash Flow, Triple Profitability, Align Your Entire Organization and 10x Your Valuation— All Without The Stress And Drama.
Upcoming start of course:
Dec 1st, 2023 11 am ET
Are you facing these challenges?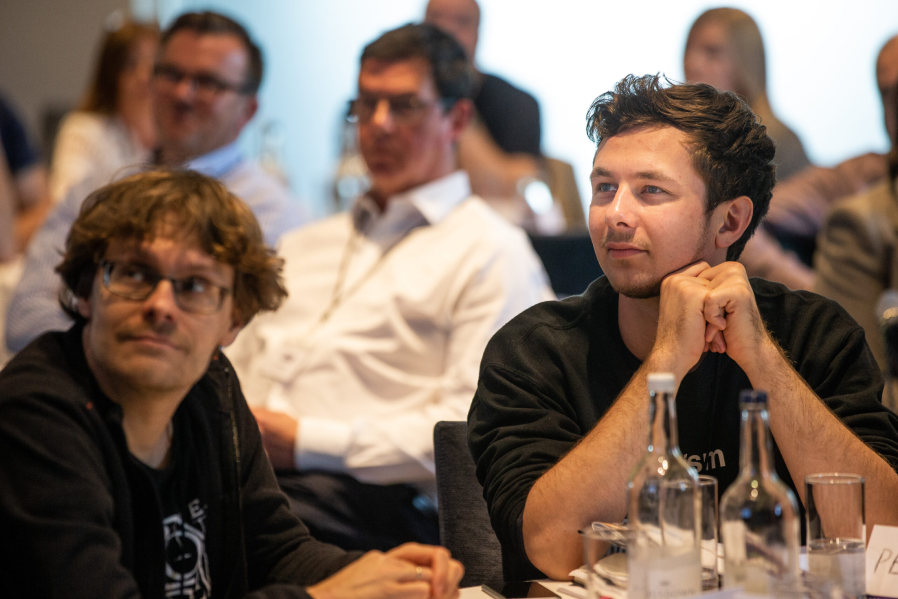 Growth is draining you instead of giving you energy?

Restless nights due to market shifts and high team turnover?

Feeling alone carrying the entire weight of the company?

Constant hurdles obstructing your scaling journey?

Doubts about your team's depth of expertise and if they're equipped for the next growth phase?
Why this course?
Verne Harnish's Scaling Up Master Business Course is the blueprint to supercharge your growth and impact while minimizing the drama that comes with Scaling your company. When you dive into this course, you and your team will experience:
Propel your business forward with everyone on the same page. Our course meticulously guides teams through the Scaling Up methodology, ensuring that everyone from the top to the bottom understands and is committed to the company's growth strategy.

Turn growth challenges into advantages. Learn strategies to boost resources without stretching them thin, creating a resilient business structure.

No leader should bear the weight alone. Our course not only equips you with strategies but also fosters an environment where every team member becomes a pivotal piece in the scaling puzzle, sharing the responsibility and thrill of the scaling journey.
Scaling Up is trusted by





We're not offering a superficial overview. Our goal is to immerse you in the Scaling Up methodology, ensuring you walk away with a concrete plan to weave this strategy into every facet of your business operations.

Millions start ventures, but 96% stay small. To surpass $10 Million, your team must master the 4 Decisions:
People - Are you building a culture of people that are happy, engaged, and contributing as they should? If you had to start the company all over tomorrow, would you enthusiastically rehire everyone on your team?
People Tools
Empower you to construct a team that aligns the right individuals with precise roles, accountabilities, and metrics.
Strategy - Do you have a solid top-line revenue growth strategy in place? The key to sustainable top-line growth is three-fold: knowing your core customer, developing a clear brand promise, and developing your BHAG for sustainable revenue growth.
Strategy Tools
Scaling Up's unique One Page Strategic Plan will help you get key decisions made and everyone on the same page.
Cash - The first law of entrepreneurial gravity is "Growth Sucks Cash." We encourage companies at any growth stage to calculate their Cash Conversion Cycle (CCC), which measures companywide how long it takes between the time you spend a dollar (marketing, design, rent, wages, etc.) to when you get that dollar back.
Cash Tools
Delineates your cash cycle, aiding in identifying actionable strategies to double operating cash flow in the coming year.
Execution - One common challenge that quietly sneaks up on successful growth companies is the subtle transition from excellent, precise execution to passivity, complacency, and eventually poor execution. You can dramatically improve gross margins and profitability by tightening your execution habits while saving time.
Execution Tools
The Rockefeller Habits Checklist tool fosters company-wide consistency and alignment, enhancing strategy execution readiness.
Who is this course for?
Growth is draining you instead of giving you energy
Ambitious Entrepreneurs
If you dream big and are ready to boost your company's potential and profits, this course is your toolkit.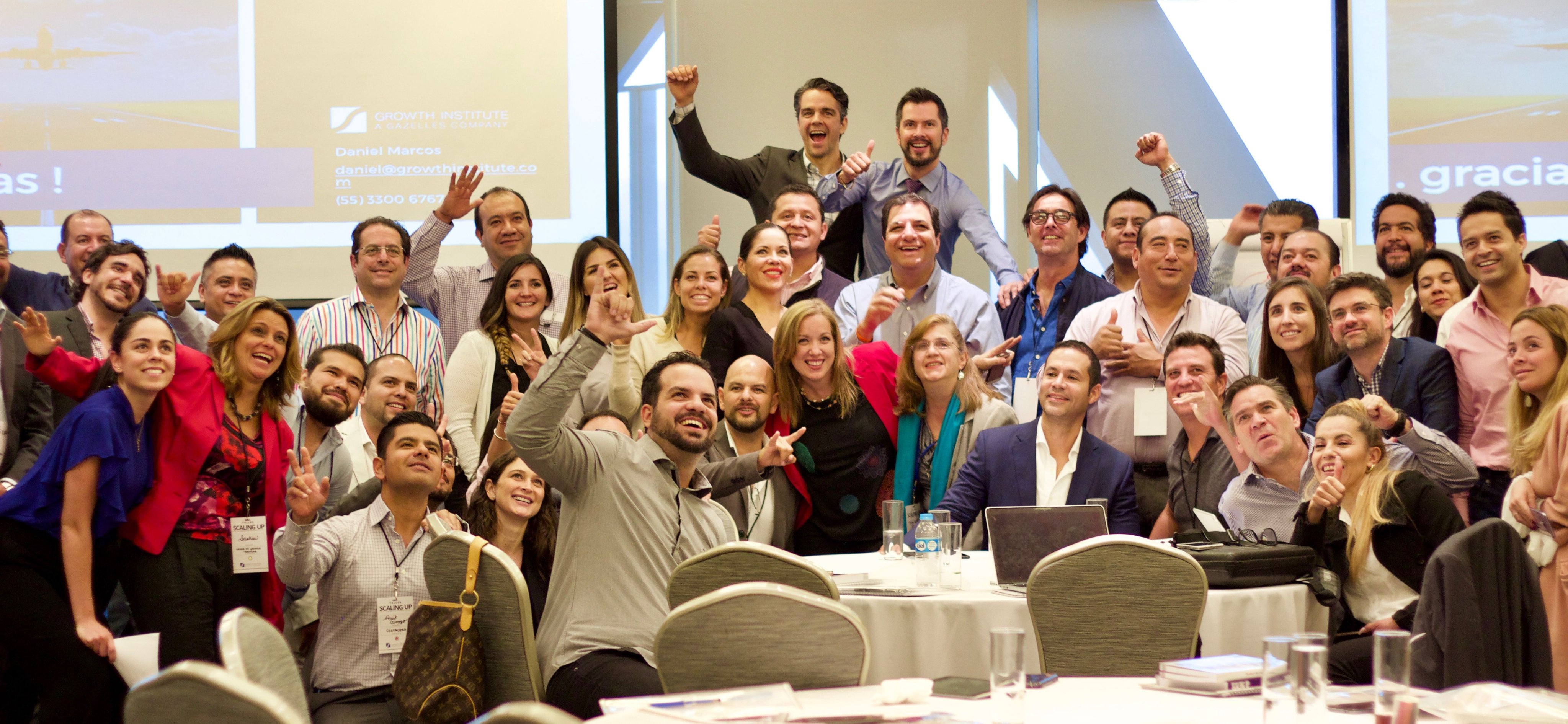 Leadership Teams
Arm yourself and your key players with essential strategies to lead with clarity, purpose, and unwavering alignment.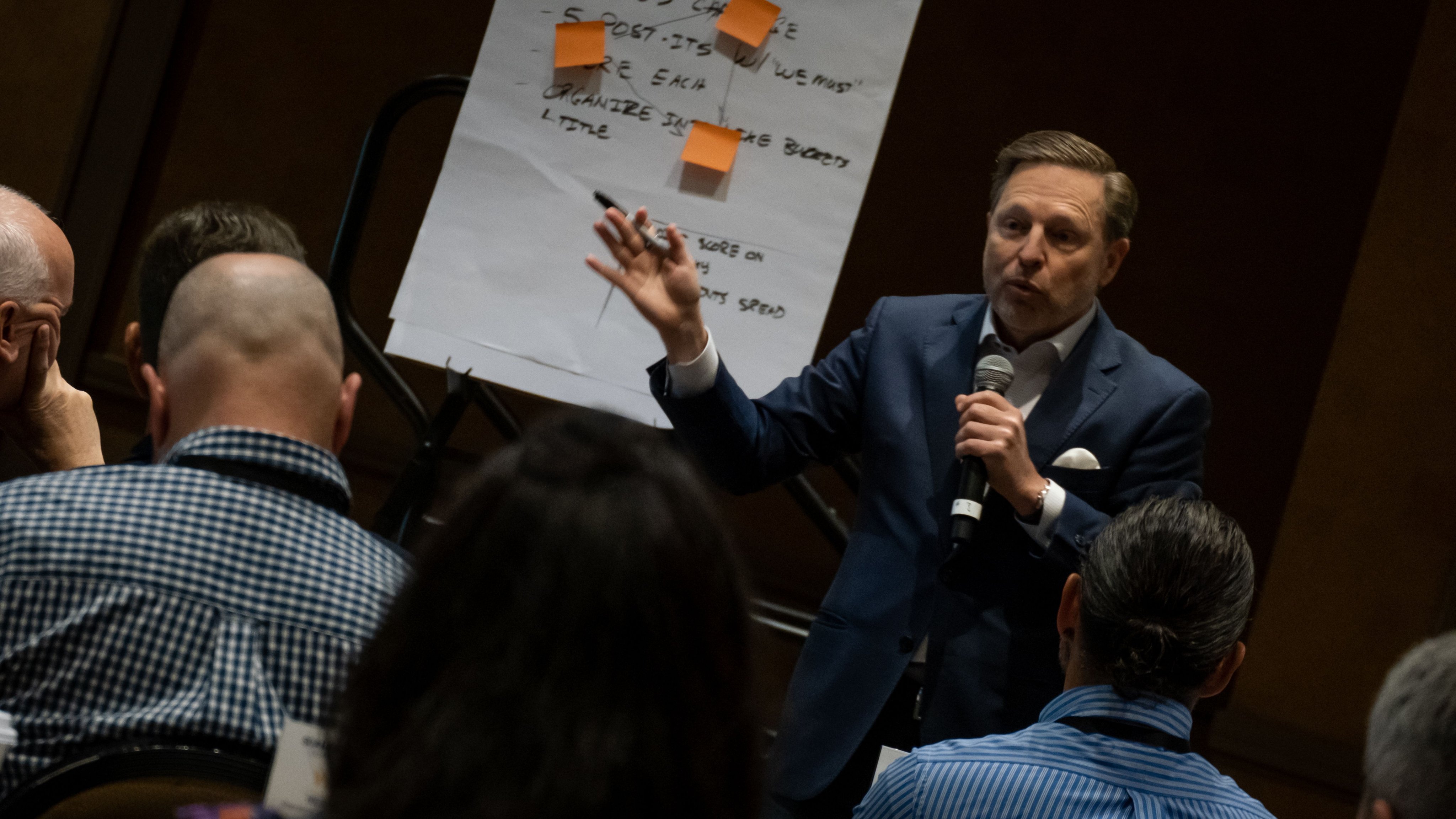 Business Strategists & Consultants
Elevate your consultancy with cutting-edge scaling techniques that deliver unparalleled value to your clients.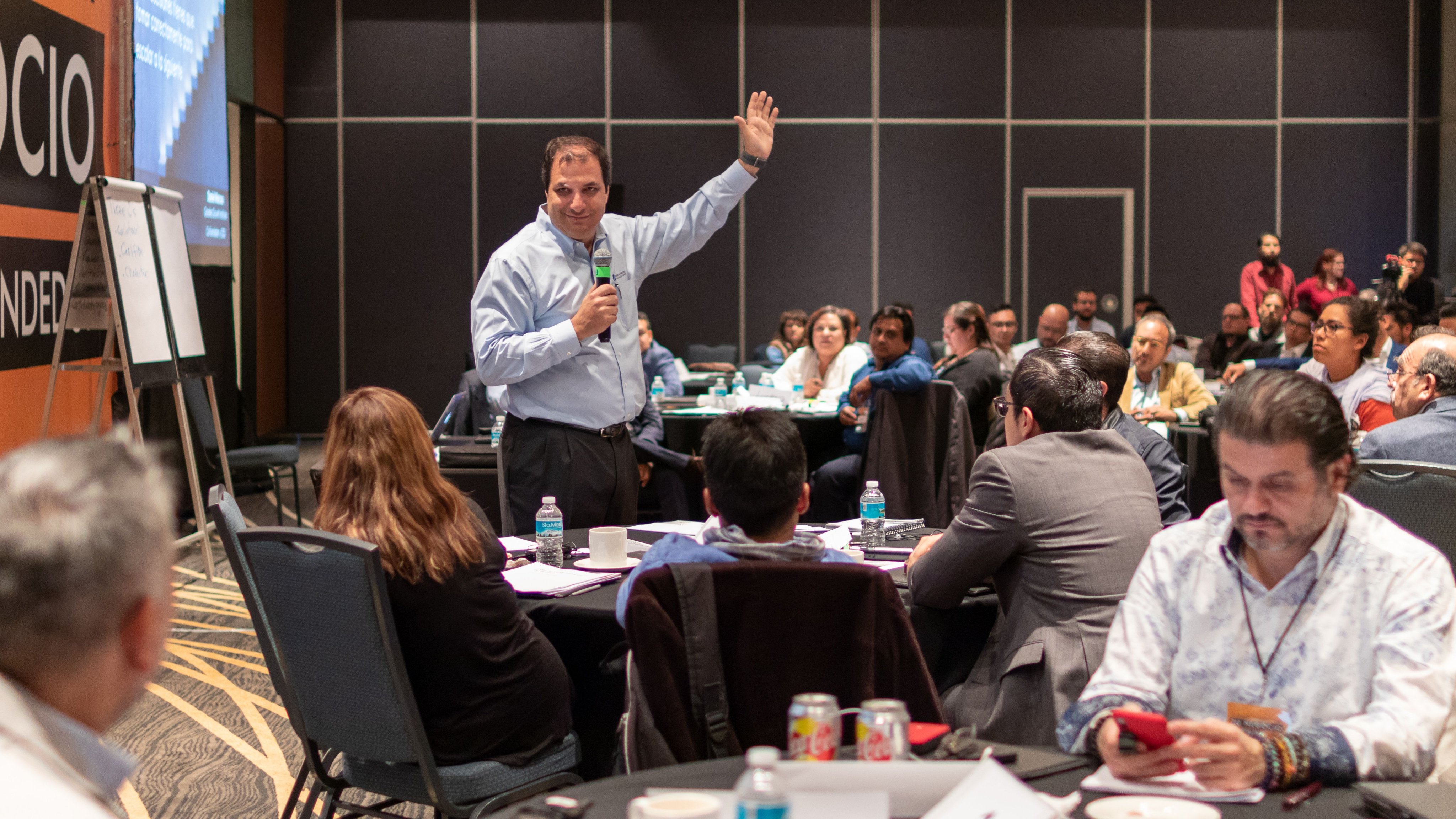 Operational Managers
Master the art of managing daily operations while ensuring scalability and smooth transitions across departments.
We Truly Understand the Challenge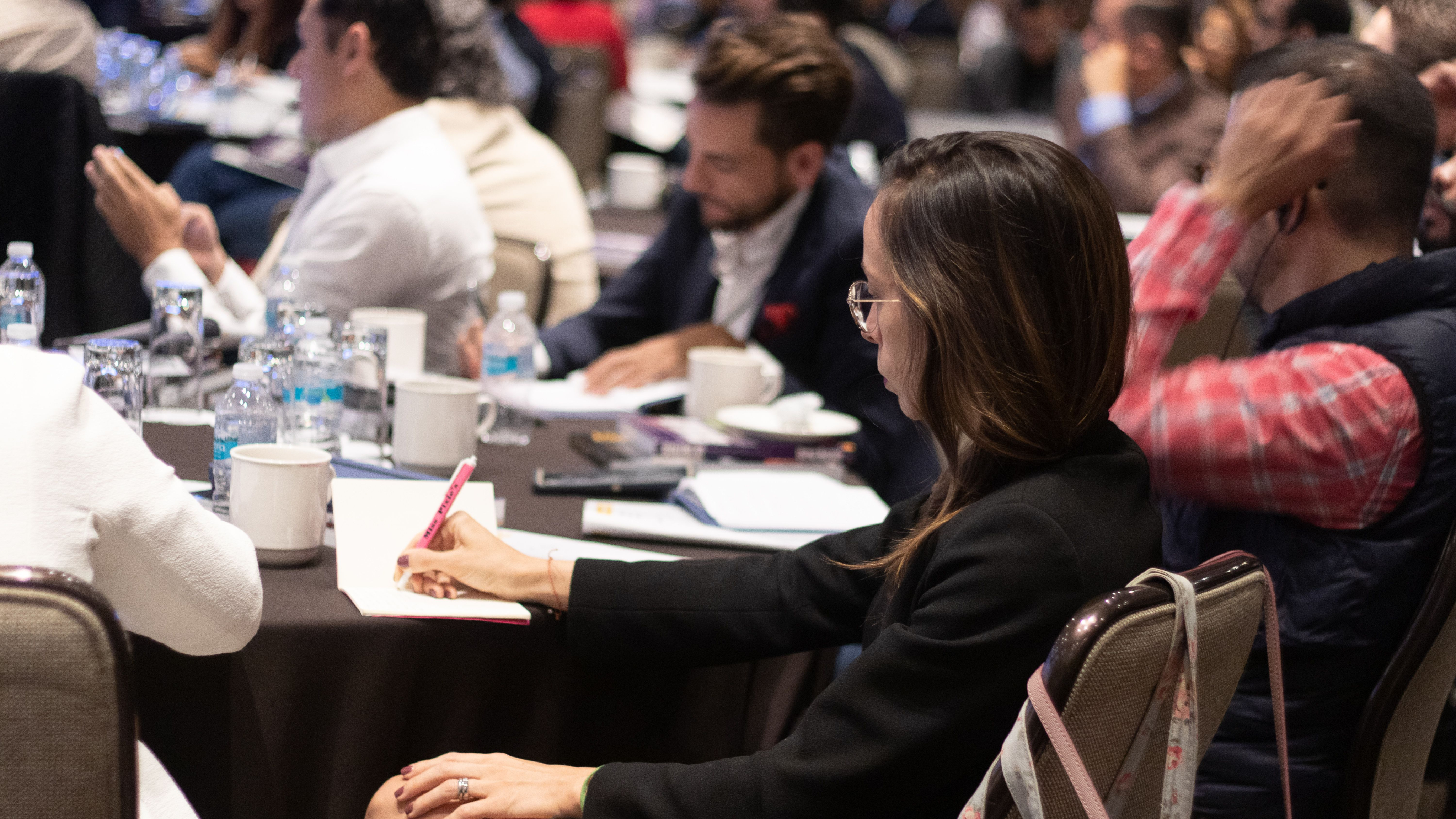 We Truly Understand the Challenge
Scaling a business is daunting. It's filled with obstacles, uncertainties, and pressures that can test even the most seasoned entrepreneurs.

Every coach in this course has personally navigated these challenges. They've felt the weight of scaling decisions, the uncertainties of growth, and the strain of ensuring every team member is aligned.
You're Not Alone on This Journey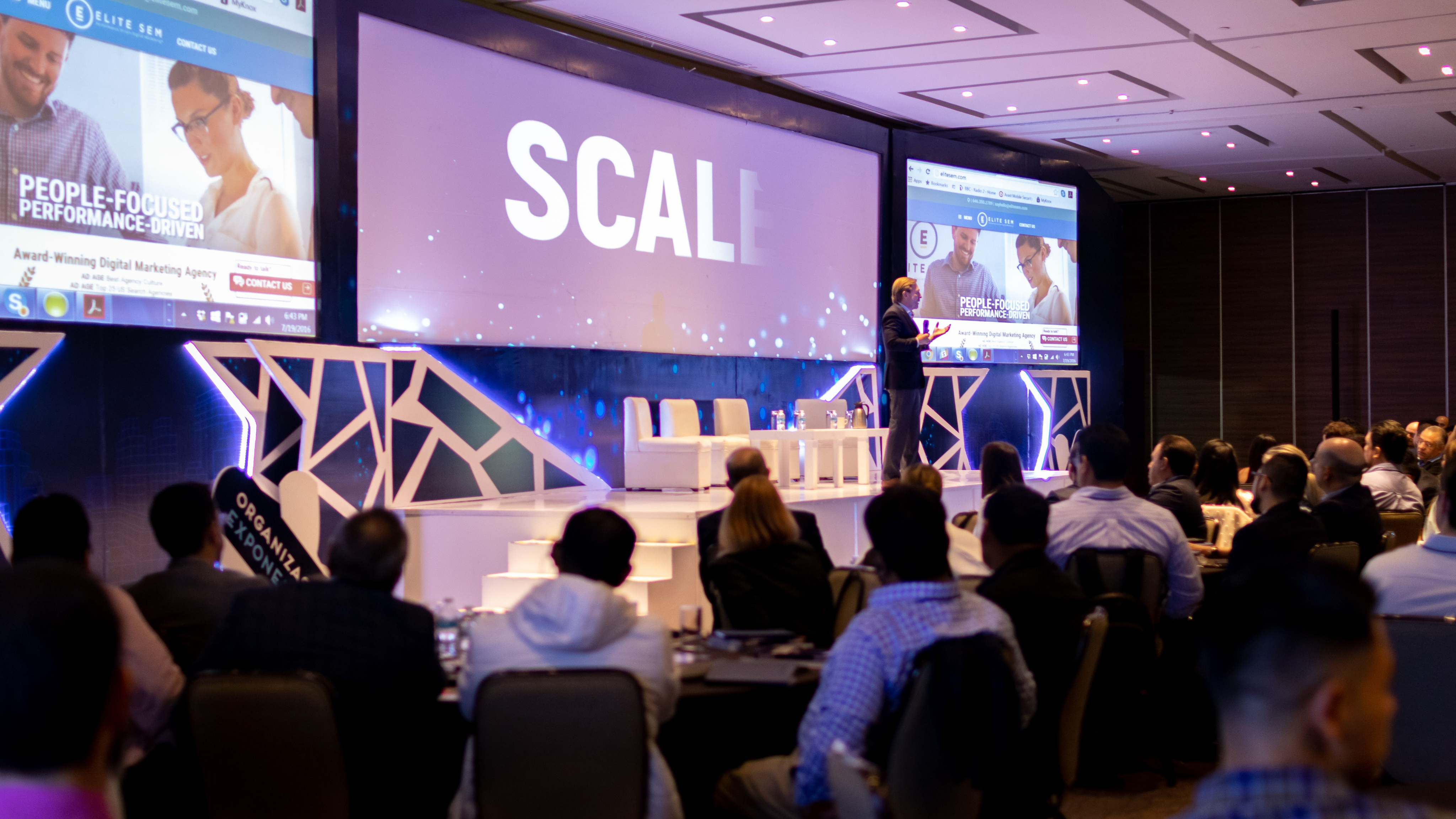 You're Not Alone on This Journey
We're here, not just to instruct but to guide you, step by step, through the intricacies of scaling.

We aim to be the reassuring voice, the experienced hand, and your seasoned mentors always ready to share insights and provide direction when you need it most.
Meet the mentors who will guide you to your goals!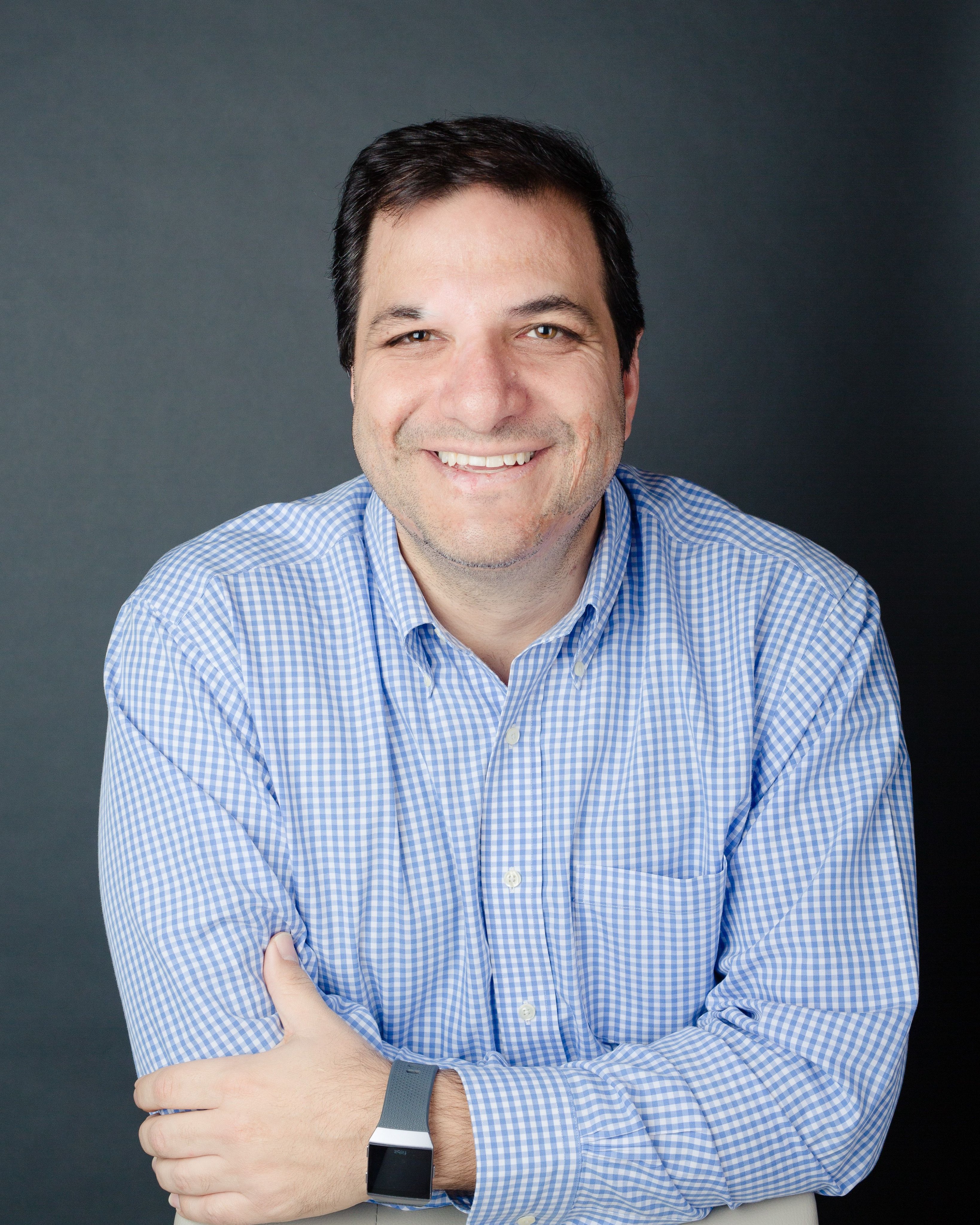 Daniel Marcos
CEO Growth Institute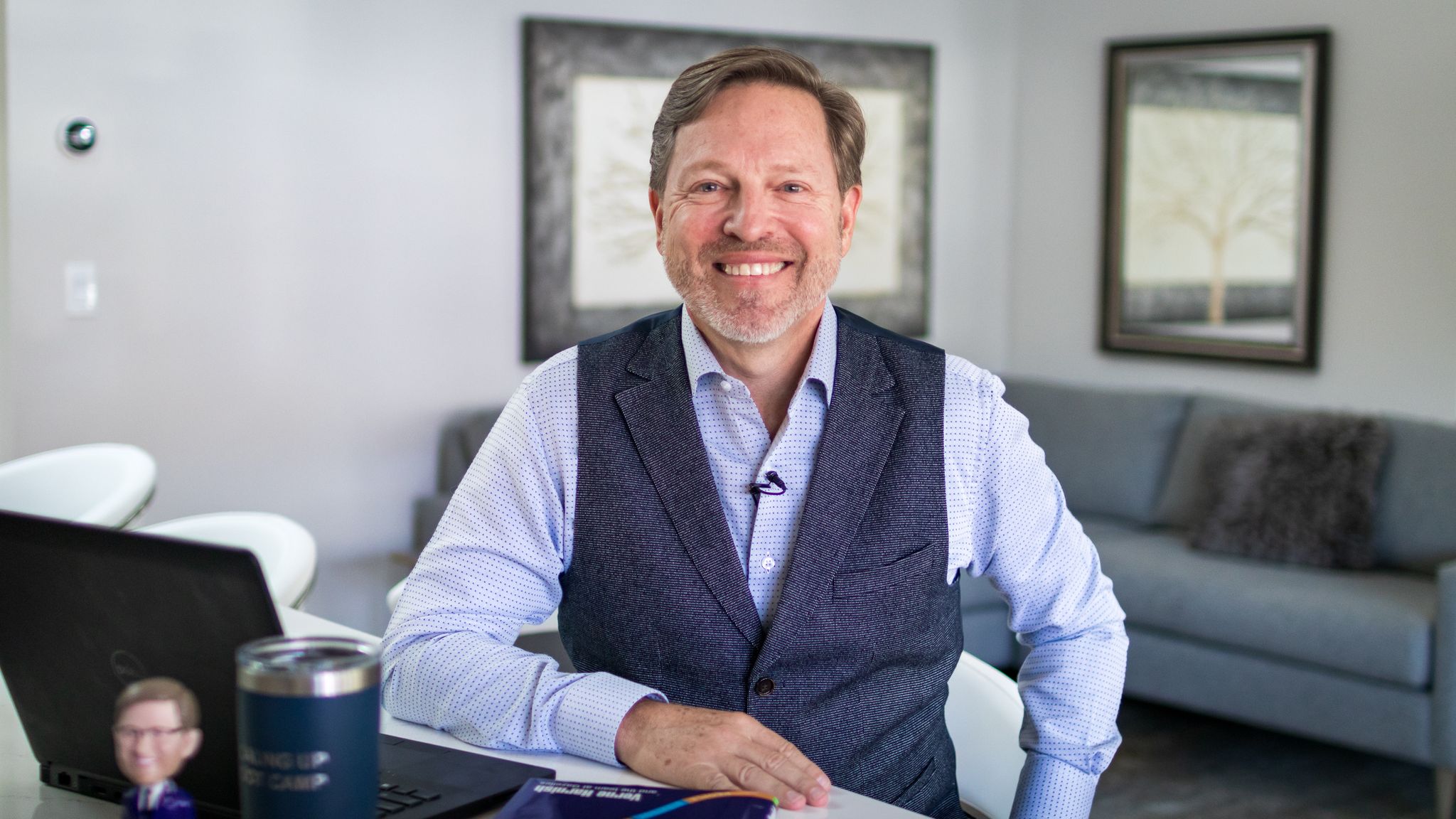 Verne Harnish
CEO Scaling Up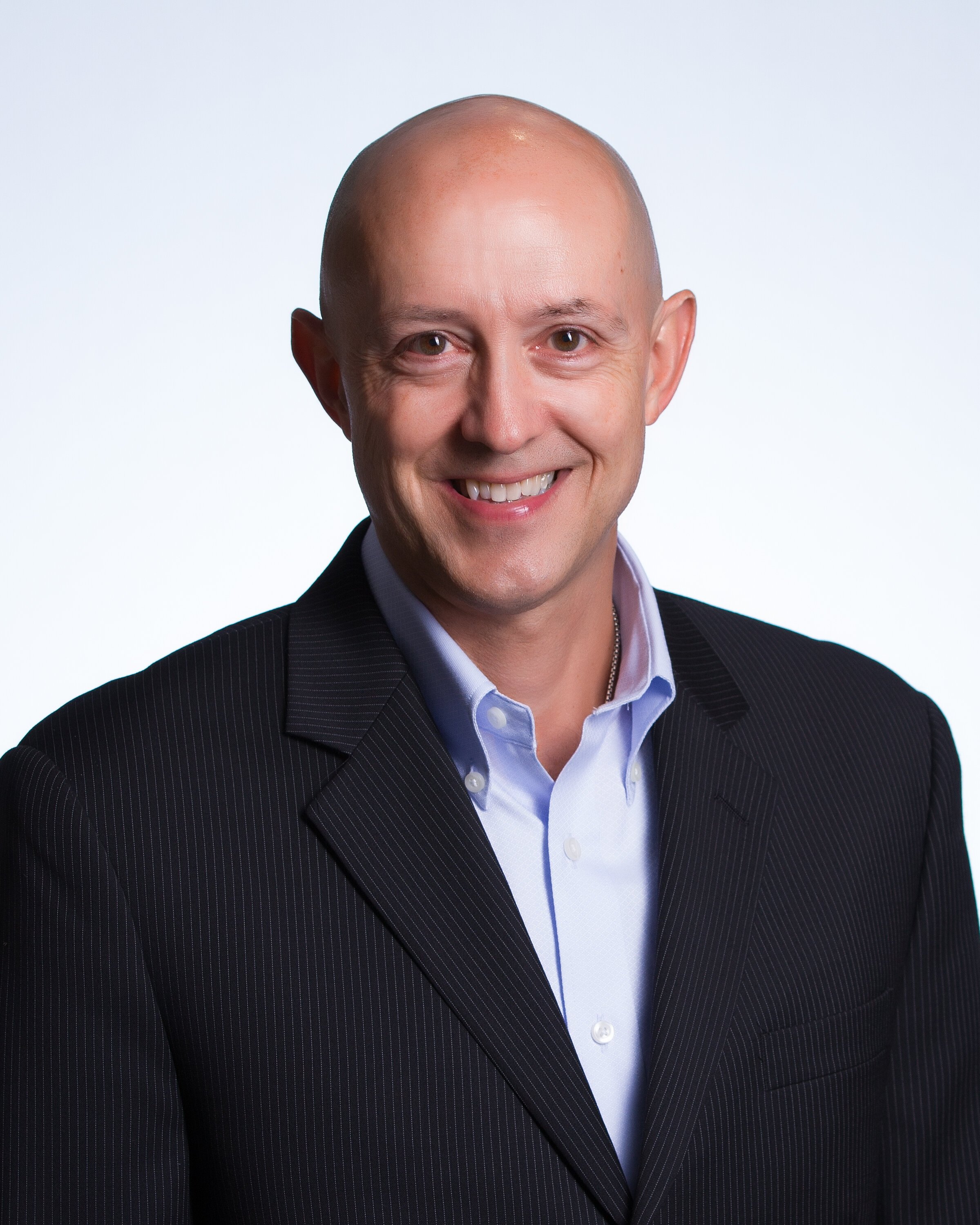 Herb Cogliano
Execution Coach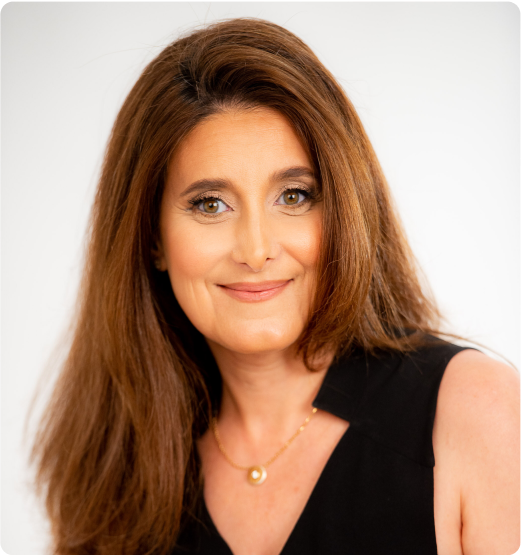 Carine Kassir
Strategy Coach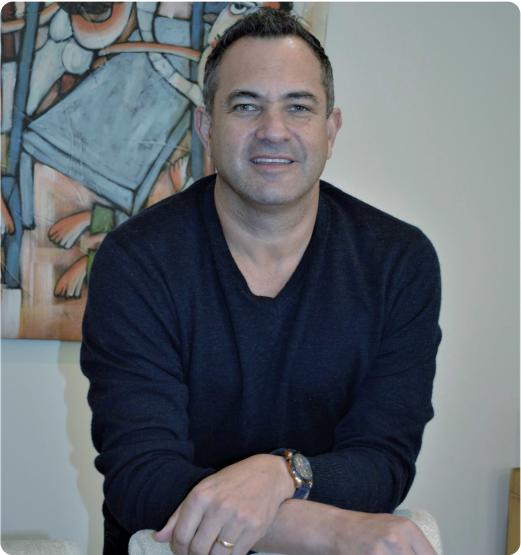 Jonathan Mond
Cash Coach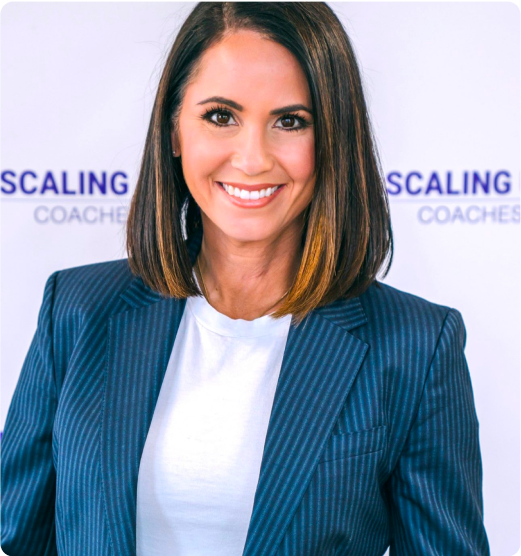 Jennifer Walzer Berkowitz
People Coach
The Scaling Up Methodology has helped thousands of business leaders break through their plateaus so they can grow and scale—without the stress and the drama.
But don't just take our word for it: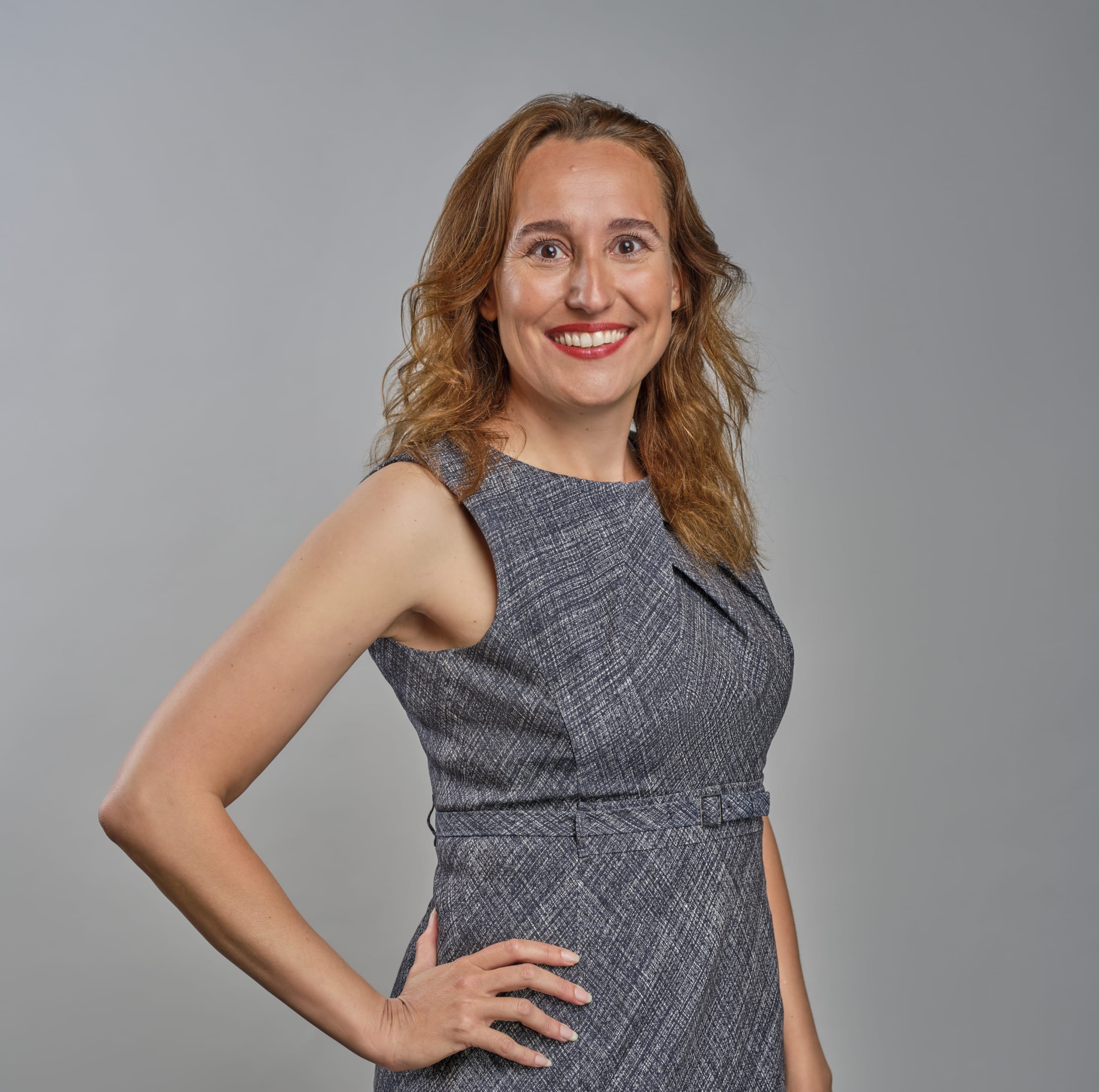 "While implementing the tools and working on the strategy side it really gave me the sense of being back in control and that we not only will survive but also come back stronger."
Sandra Ballij
Former VP of Company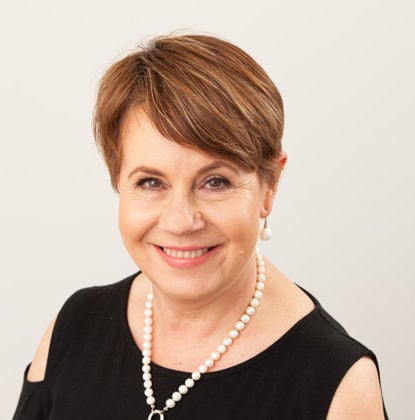 "It gave us great alignment across the organization as a whole. It actually empowers people throughout the organization to make judgment calls about things that come up every day."
Glenice Riley
CEO at The Cosmetic Company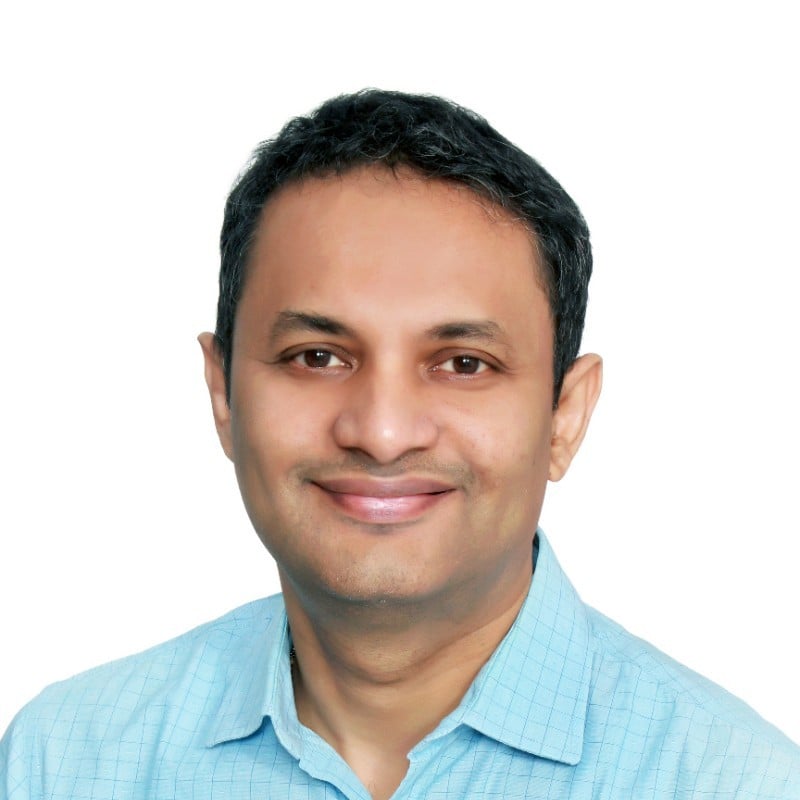 "This course sparked my contemplation of market expansion, strategic planning, and product innovation—a true wellspring of inspiration for fresh thinking."
Vikram Bhat
Managing Director at Kiara Jewllery Private Limited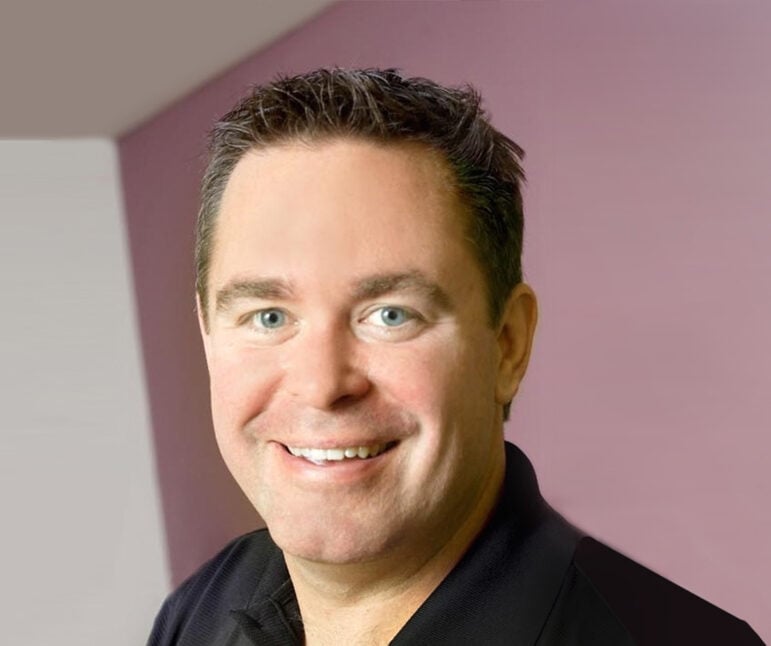 "We began implementing Scaling Up in 2006 and hit our stride by 2008. By 2012, we achieved 30x growth, a remarkable 3,000% increase in six years."
John Ratliff
CEO at Appletree Answers
Investment
Upcoming start of course:
Dec 1st, 2023 11 am ET
For Small Teams
Includes 3 seats
$5,490
Price per seat $1,830
Scaling Up Toolkit Included
2 Q&A Sessions with Verne
2 Bonus Calls to Dive Deep into People & Cash
Are you looking to empower your entire team or organization with our course?

We've got you covered!
We understand the importance of collaboration and growth within a group. That's why we offer exclusive pricing for larger teams and organizations who want to unlock the full potential of our course together.
Are you interested in having the program all to yourself?
Explore our individual pricing option here.
How to move foward
Connect with our experts
Click 'Talk to an Expert' below to discuss your goals with our experienced strategists. No pressure, just a valuable conversation.
Personalize Your Learning
We'll suggest the ideal Scaling Up Course track for your unique needs and goals after our chat, maximizing your transformative experience.
Unleash Your Potential
Begin with the Scaling Up Master Business Course for a toolkit of proven strategies and expert insights to supercharge growth.
Talk to an expert
The Bottom Line...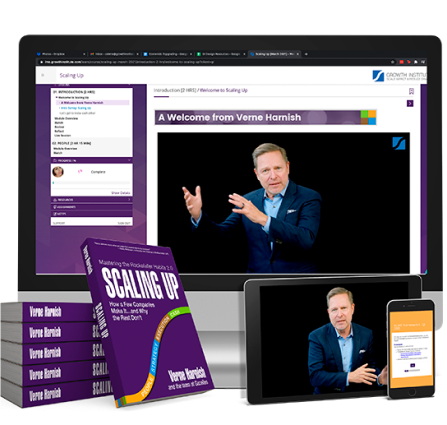 The Bottom Line...
Navigating the complexities of scaling a business can be overwhelming. When growth strains your operations and muddles your vision, it's easy to feel lost amidst the chaos.

That's where the Scaling Up Master Business Course steps in, providing clarity and structure. Designed to help businesses seamlessly integrate the proven Scaling Up methodology into their operations, this course will completely transform your business. Dive in with us.

Arm your organization with result-driven strategies, practical tools that genuinely make a difference, and join a community that truly gets it.
Get the course outline
Click here to get the complete course outline and take the first step towards mastering your skills
FAQ's
Let us know how we can help
Definitely not! There's no limit of seats per business. We specifically designed this program for high-level leaders and the teams they lead, so you're actually encouraged to bring as many team members as possible to join you. We've seen the most incredible results when entire teams have signed up, so just let us know how many of you will be joining.
All our live sessions with authors and coaches are recorded and available on your learning platform. You will find them following the same steps mentioned in the reminder you receive a few days before the live classes.
If you are traveling, you can always dial in from wherever you are. You don't have to be suited up in the office to participate in the live sessions. If you are 100% sure that you will miss the class, you can still submit your question/ challenge/ feedback, and we'll discuss it during the workshop or mastermind. As mentioned above, you'll get the recordings of all the live sessions to keep for 12 months after the course end date.
Yes, absolutely! We stand by our Scale Up or Go Home 100% Guarantee. If, within the 30-day evaluation period and after attending 3 full live sessions, you determine that the program doesn't meet your needs, you can request a full refund. There are no questions asked, and the refund process is straightforward. Simply contact our customer support team, let them know you'd like a refund, and we'll promptly process it for you. We want you to have the freedom to explore the program risk-free and ensure it's the right fit for you.
Here's why we give this kind of guarantee: You know that to succeed in anything in life, you have to commit. Everyone on your team must commit to get your business to the next level. This is your chance to make that commitment that will create reverberating results for years to come. We think you've got what it takes to get there. And trust us when we say we will not let you go without anything to show for it. We want YOU to be our next success story. So enroll now and get started—you'll realize immediately that you made a good investment.