Exponential Organizations Master Business Course
Discover how exceptional business leaders are using the ExO Blueprint to harness the power of market disruption to double company growth, year after year...
Why Take The Course?
What are Exponential Organizations (ExO's)?
It's all about doubling… every year.

Technology is accelerating in speed and power - while halving in costs - at exponential rates. That year-after-year doubling effect catches most traditional companies totally off-guard and they fall behind.

It's not just true for technology companies...

All industries are being changed by technology. So no matter your space, you must find ways to leverage it... or your competitors will.

Exponential organizations are able to run faster, smarter, and more efficiently every year.
READY TO GET STARTED?
Download the course outline!
Curious about the course objectives? Want to know what each major section of the Exponential Organizations focuses on? Get a sneak peak.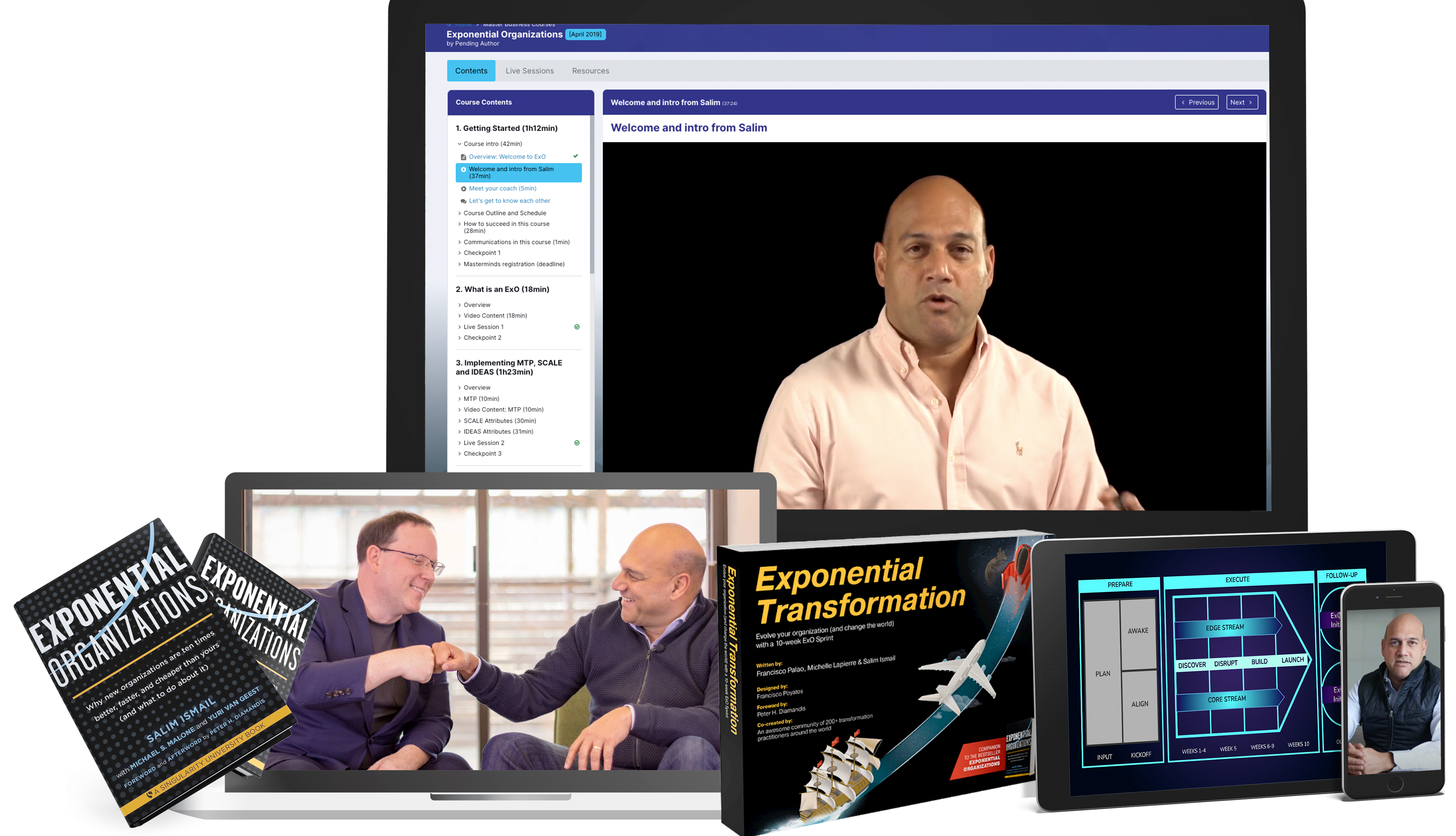 What You'll Learn
In the Exponential Organizations Master Business Course, you and your team will take a deep dive into the 11 attributes of the ExO Blueprint and learn how to effectively run a 10-week Sprint to drive your innovative ideas across the finish line!

You have a choice:
BE disrupted by your exponential competitor OR be the DISRUPTING FORCE in your industry!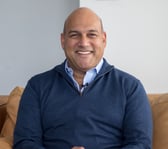 Salim Ismail
Salim is a sought-after business strategist, who presents globally to the leaders of many of the world's largest companies and Heads of State.

He has been featured across a vast array of media outlets, including The New York Times, Bloomberg BusinessWeek, Fortune, Forbes, WIRED, Vogue, Fox Business, and the BBC

He is the Founder and Chairman of ExO Works and OpenExO, which help companies to implement the lessons from Exponential Organizations by emulating the world's fastest growing companies. They have created billions of dollars of return on investment over the past 4 years for clients, including Procter & Gamble, HP, Visa, BHP, and Stanley Black & Decker.

Salim is a serial entrepreneur, having also founded many technology companies. He led Brickhouse, Yahoo!'s internal incubator, and was the Founding Executive Director of Singularity University. He is a Board member of XPRIZE Foundation, Rokk3r Inc., Aion Advisory Board, and a General Partner of Rokk3r Fuel ExO Venture Fund.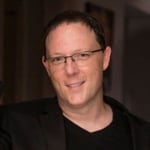 Kent Langley
Kent Langley, your Head Coach for this course, is a core team member of the ExO foundation, and a top Certified ExO Network Consultant. He is an advisor, chief architect, and core team member of the Fastrack Institue (FTI) and its ExO Framework the Fastrack. Kent is an Advisor to ExO Works. He is also the co-founder of his most recent own ExO FluidChains.
He has led and worked on 18 ExO Projects, and Head coached 3. He has been an Advisor to Spring clients 9 times, led 2 FTI Fastrack Teams, Accelerated 1 Fastrack Solution Team, and Curated the Miami-Dade Fastrack on Mobility and Mass Transit. He has run teams so far for FTI Fastracks in Medellín Colombia on the topics of Financial Inclusion and Mobility.
Kent was also a contributor to the original book Exponential Organizations and one of his previous startups was mentioned in the book as an example of a startup as an ExO.
Who will benefit from this course?
Business Owners
We provide the tools for business owners ready to take their businesses' growth seriously.
Founders
We provide the opportunity to emulate the proven results of industry leaders.
CEOs
We provide strategies to leverage the customer relationships you already have.
Top Executives
We provide the latest and most effective methods to scale up your business now.
Testimonials
What are leaders saying about Exponential Organizations?
Successfully Scale Your Business With Our 360 Hybrid Method of Learning
A company can only grow as fast as its leadership. What are you doing to grow your leaders of tomorrow? From Sales and Marketing to Operations and Finance –we have a course for everyone.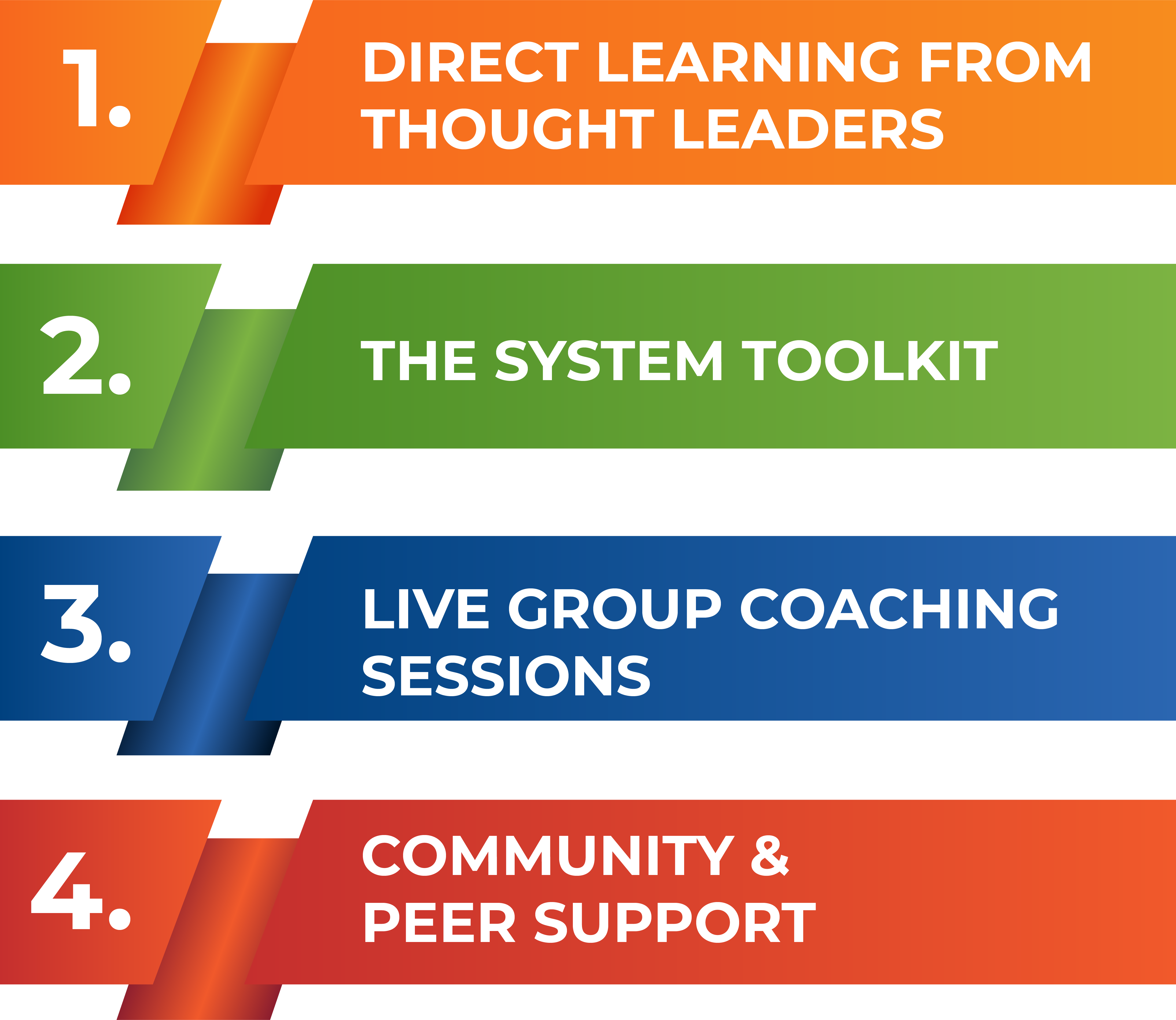 Pricing
Enroll in the course today!
Master Business Course: Self-Paced
What's included:
All video content taught by Salim Ismail
All course toolkits and resources
Lifetime access to this course, toolkits, etc.
Master Business Course: Full-Coached
Full course includes:
Access to this course for 3 team members
Lifetime access to this course, toolkits, etc.
Global community of peers
8 core modules
8 Live coaching calls
MBD All Access: Recommended Package
Membership includes full access to this course PLUS:
Access to all Master Business Courses
The full library of Learning Suites in The Edge
Tailored Curriculum and personalized onboarding for you and your team
Global growth community
Live trainings with authors and coaches to help implement new methodologies
Growth Assessments to understand the biggest areas of opportunity
Monthly progress check-ins to review progress and update curriculum
Quarterly progress reporting
Not sure which option to choose?
Let us help!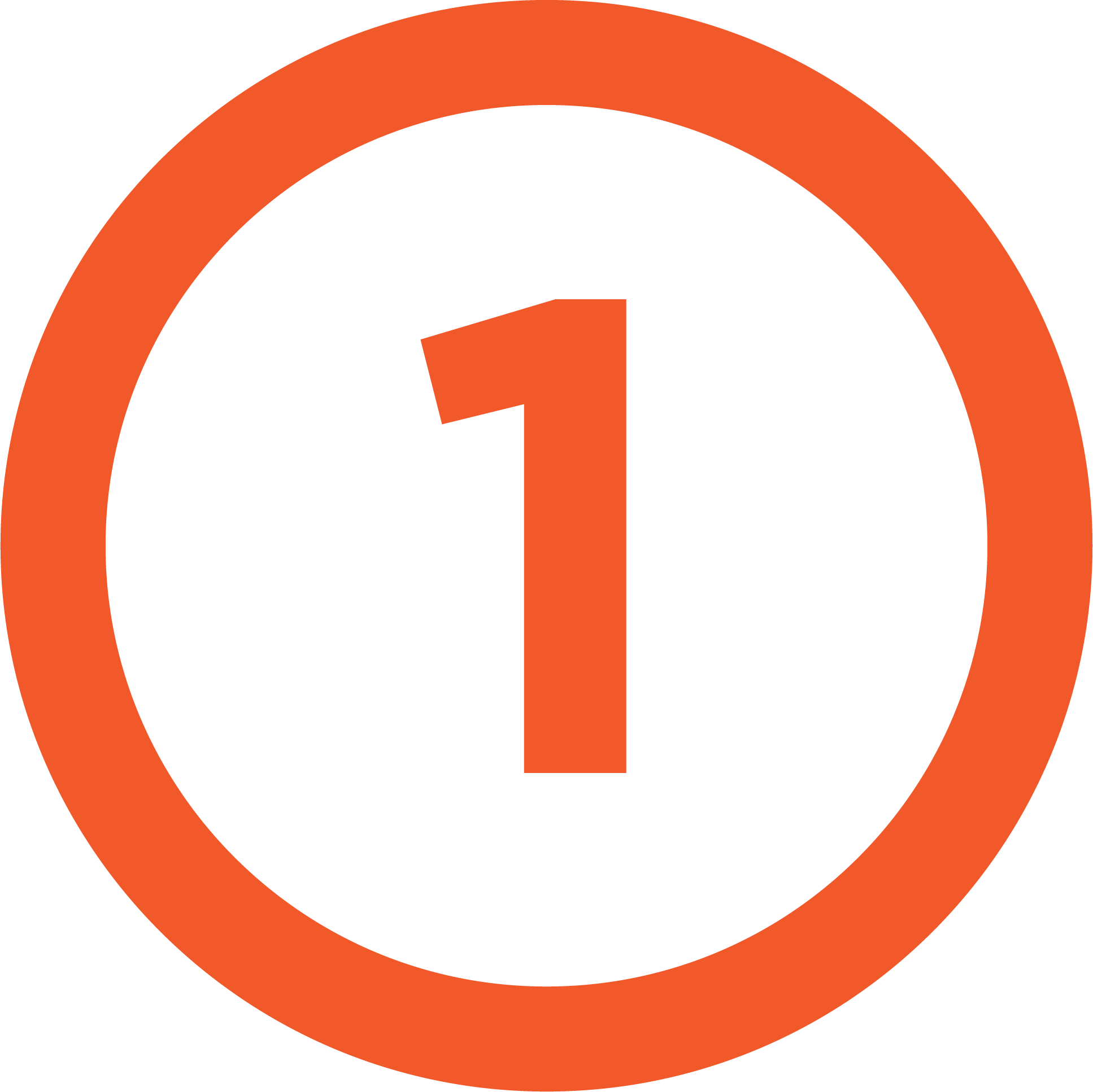 Book a Call With Our Experts
Talk to a growth strategist to explore this course, get all your questions answered, and choose the right package for you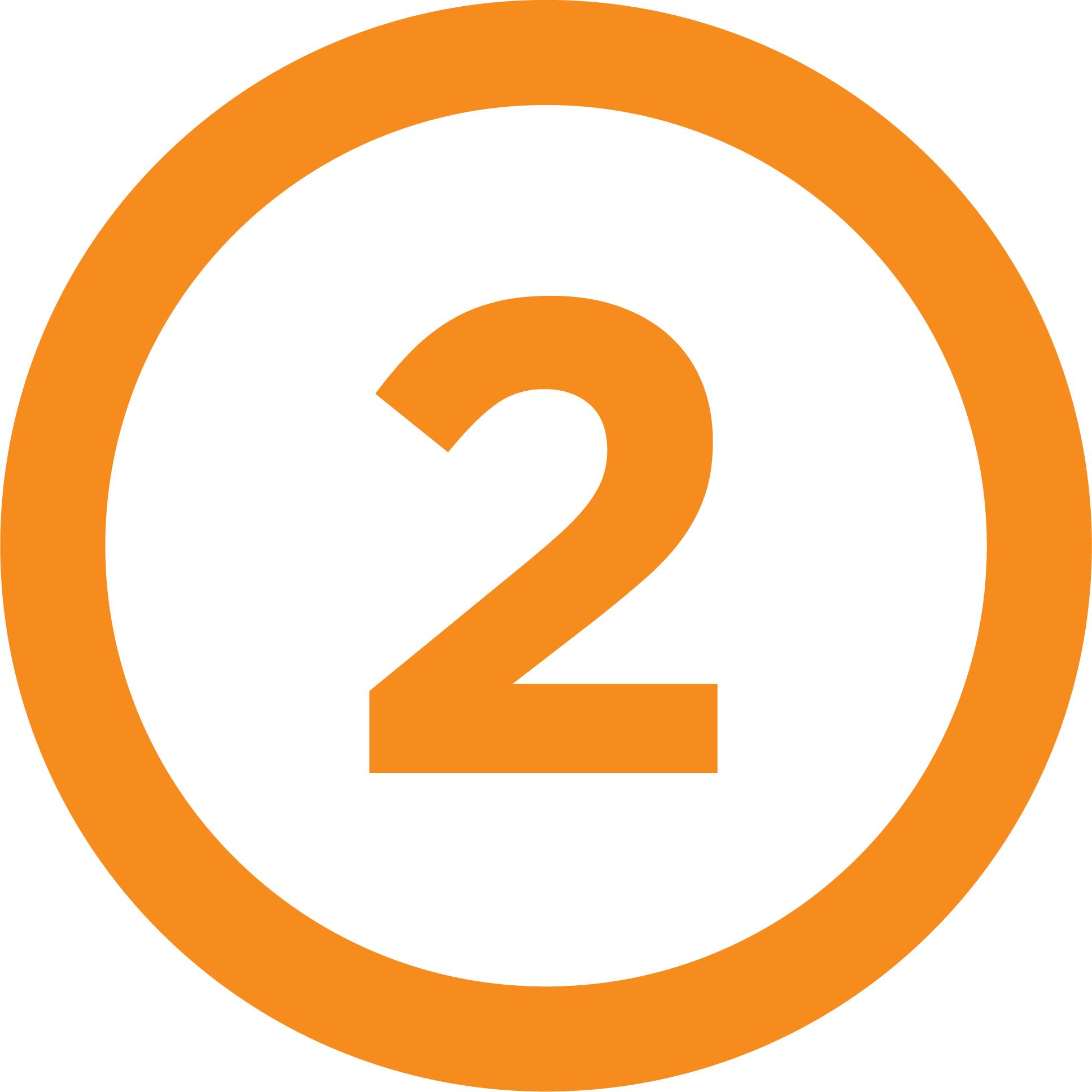 Create Your Success Blueprint
Jump in (risk-free)and begin your course experience with full access to all videos, live sessions with an expert coach, and a community of your peers at your back!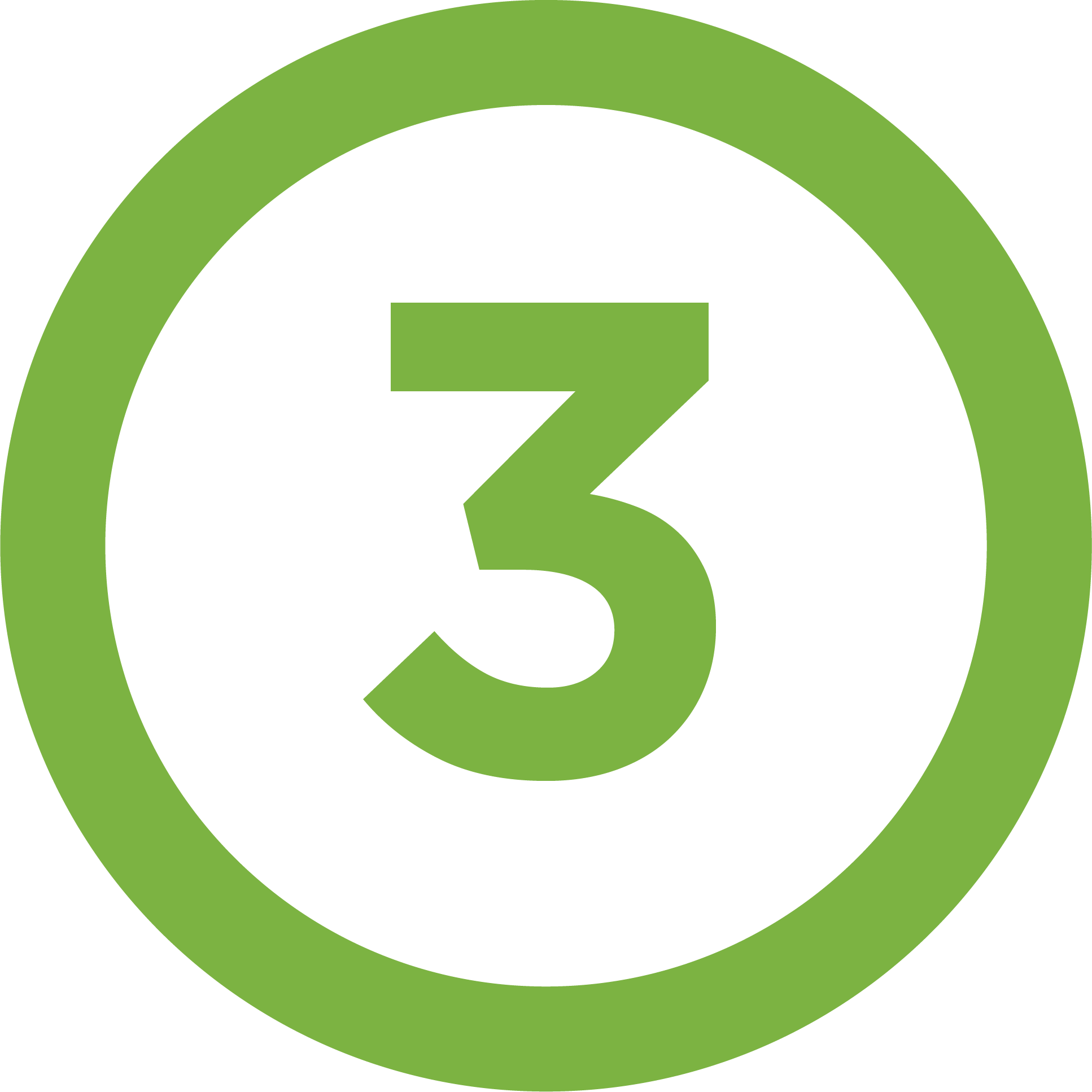 Scale Impact & Reduce Drama
See accelerated growth with your team of A-Players who are mow fully ready and skilled to scale.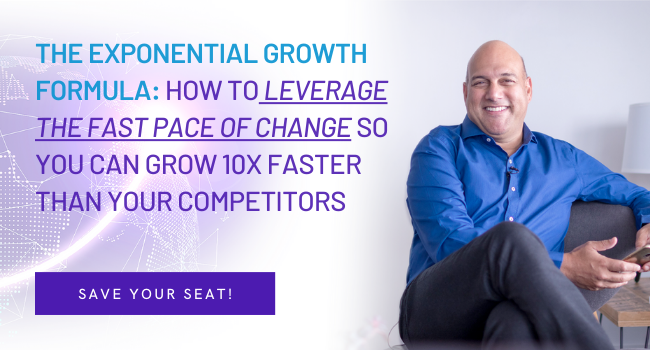 Watch the Webinar
The Exponential Growth Formula: How to Leverage The Fast Pace of Change So You Can Grow 10x Faster Than Your Competitors
Frequently Asked Questions
How long will I be able to access my Master Business Course?
Those who purchase single and team packages will have unlimited access to all course materials, including live sessions recordings for 12 months.
MBD and MBD All Access members will have access for the lifetime of the membership.
What is your refund policy / money-back guarantee?
It's simple! 30-days or 3 live sessions. If at the end of that time period you're not 100% convinced that this course can deliver results for your business, we will refund the full course fee.
How do I cancel if I need to?
What can I do if I miss the live sessions with the coach or author of the class?
You can always dial in from wherever you are; there will be leaders joining from around the world. That's a reality and we want to accommodate it. You don't need to be camera-ready to participate in these live sessions. If you're 100% sure that you'll miss out on a session, just let us know ahead of time and submit any questions you have. All the live sessions are recorded. Once recorded, they're uploaded to your learning platform, Dojo, where you can find and revisit them at any time.
So if there are sessions you can't make, you can always watch the recording and then ask questions and get involved via the forums.
What is included in each Master Business Course?
Each course is uniquely designed and jam-packed with value and added value! You should find the specifics for this course on each unique information page.
Every course includes:
Recorded sessions with the thought leader and their teams of experts and raving fans
Live virtual coaching calls with the thought leader and their teams of experts
Robust Toolkits and resources designed JUST for the Growth Institute course (you won't see most of them anywhere else!)
A global community of peers learning and implementing alongside you
And a custom stack of added value, parallel learning opportunities, and more!
How are Master Business Courses different from other online courses?
We offer a unique learning experience, specially designed for busy leaders of growing businesses. There are 4 main elements of our 360 Hybrid learning experience that ensures that you see the change you want to see in your business throughout each course:
Direct learning from the experts - the creators, authors, researchers, and experts who crafted the methodologies and concepts shared in each course are the ones teaching it!
Robust systems toolkits - our course creators work directly with these amazing thought leaders to take their methodologies and turn them into an actionable and implementable curriculum that you and your teams can use right away in your business
Live Coaching - this is a BIG ONE. Deepen your knowledge of the concepts each with direct, live virtual access to your thought leader and their team of experts. Ask questions, get personalized advice, and…
Community and peer support - learn also from your peer's experiences, questions, and the advice they receive!
How much time does this take?
Roughly 3 hours a week for the duration of the course: 1 hour for watching the weekly video modules and 2 hours a week for coaching and implementing what you're learning alongside your team and classmates.
How can I bring my team members along?