Outthink the Competition Master Business Course
Design an innovative strategy you can trust!
Outthink your competition with a 5-step process to 2x your value in the market and outpace your competitors.
Why Take The Course?
The level of performance and improvement needed today is unprecedented. To outthink and outperform the competition, you and your team must address business challenges by establishing a clear picture of the destination, the current reality, and the gap between the two in a systematic and structured way.

You must then generate innovative strategies, known as 4th Options, that enable the organization to close the gap in ways that the competition does not anticipate.

This program is a strategic and innovative thinking program. Outthink The Competition will equip your team with the tools you need to innovate and strategize to generate and select unique 4th Options strategies.

The goal? To Scale Up in 2021!

Companies who apply the tools delivered in this course accelerate their growth rates by 120%, expand their profit margins, and prepare themselves to thrive in the faster-paced, digital 21st century.
READY TO GET STARTED?
Download the course outline!
To align yourself with this course, you'll want to review the outline first.
What You'll Learn
In business, you can overcome disruption or you can fall back on rules of the past. The game has changed, and you need to look beyond your current playbook to create an entirely new strategic reality.
With this course, you'll be learning side-by-side with like-minded CEOs, CXO's and their teams. You'll also learn directly from Kaihan himself! He'll help you evaluate your strategic thinking process, offer your own insights, and show what you're missing.
Having this additional community and support (both internally and externally) will give you an advantage no other online training can offer.
We will give you an environment of support, guidance, mentoring, coaching, collaboration, teamwork, peer support, and a whole lot more so you are fully equipped to thrive during your implementation!

Over the next 9 weeks, you and your team will tackle the innovation challenges most critical for your organization and learn as part of a community of executives!

Kaihan Krippendorff
Kaihan Krippendorff began his career with McKinsey & Company before founding the growth strategy and innovation consulting firm Outthinker. Author of five best-sellers, most recently the Edison Award-nominated, Driving Innovation from Within: A Guide for Internal Entrepreneurs.
A member of the prestigious Thinkers50 radar group and one of the top 8 innovation thought leaders globally, Kaihan was a finalist for the Thinkers50 Distinguished Achievement Award in Innovation in 2019.
Amidst a dizzying schedule of keynote speeches, consulting projects, and ongoing research, Kaihan finds time to teach at business schools globally (including NYU, FIU, and UA), write for major media outlets, and play an active role on four advisory boards.
Who will benefit from this course?
Business Owners
We provide the tools for business owners ready to take their businesses' growth seriously.
Founders
We provide the opportunity to emulate the proven results of industry leaders.
CEOs
We provide strategies to leverage the customer relationships you already have.
Top Executives
We provide the latest and most effective methods to scale up your business now.
Testimonials
What are leaders saying about Outthink the Competition?
Successfully Scale Your Business With Our 360 Hybrid Method of Learning
A company can only grow as fast as its leadership. What are you doing to grow your leaders of tomorrow? From Strategy to Sales and Marketing to Operations and Finance –we have a course for everyone.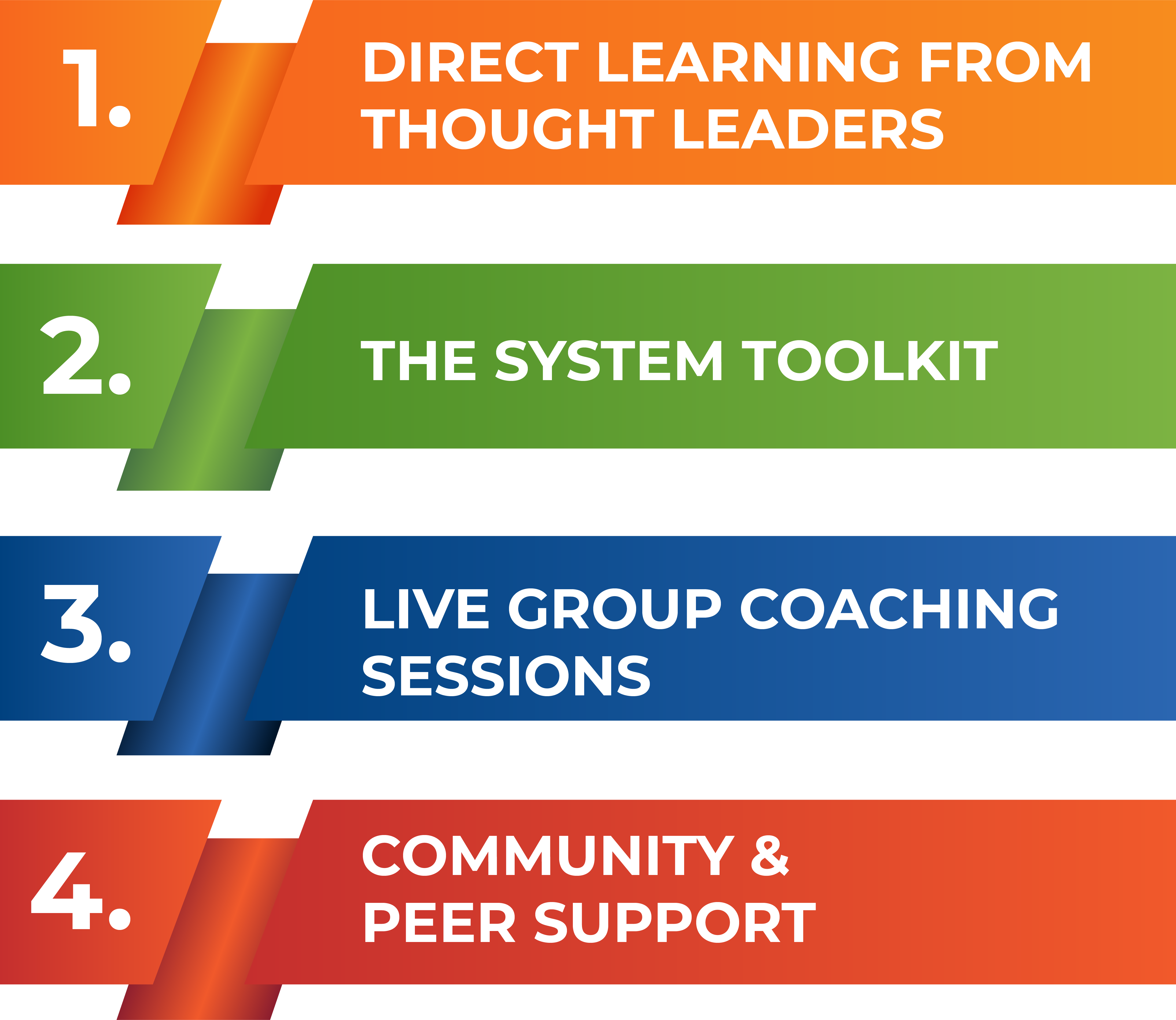 Pricing
Enroll in the course today!
Master Business Course: Self-Paced
What's included:
Access to this course for 1 team member
All video content taught by Kaihan Krippendorff
All course toolkits and resources
All course toolkits and resources
Master Business Course: Full-Coached
Full course includes:
Access to this course for 3 team members
Lifetime access to this course, toolkits, etc.
Global community of peers
8 Live coaching calls
Applicable course bonuses
MBD All Access: Recommended Package
Membership includes full access to this course PLUS:
Access to all Master Business Courses
The full library of Learning Suites in The Edge
Tailored Curriculum and personalized onboarding for you and your team
Global growth community
Live trainings with authors and coaches to help implement new methodologies
Growth Assessments to understand the biggest areas of opportunity
Monthly progress check-ins to review progress and update curriculum
Quarterly progress reporting